Samsung Galaxy S4 Zoom hands-on with photo examples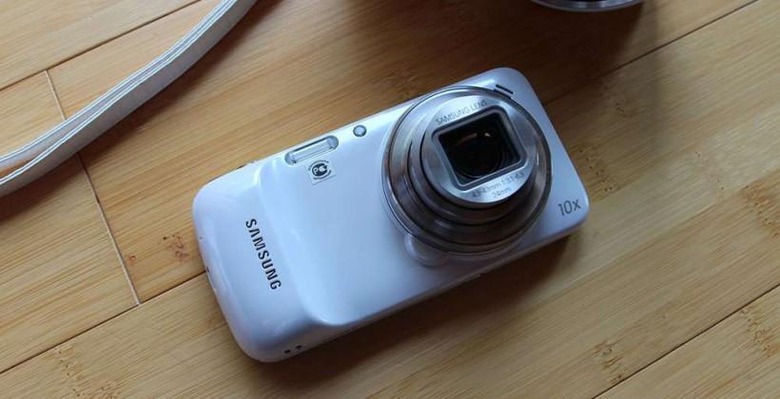 This week SlashGear has had the opportunity to have an up-close-and-personal look at the Samsung Galaxy S4 Zoom, taking photos and a bit of video as we did so. What you'll see here is the machine's ability to capture high-quality media in several different situations both light and dark, indoors and out. We'll also be getting to a full-on comparison run-down of this machine with the abilities of the Samsung Galaxy Camera as well – but for now, the smaller and newer of the two.
The Samsung Galaxy S4 Zoom takes the body of what's essentially the Samsung Galaxy S4 Mini and applies one big fat camera to its back. That's not to say that this machine is fat – not by a long shot. It's a bit thinner than the Samsung Galaxy Camera and feels like a whole different ball game in practice.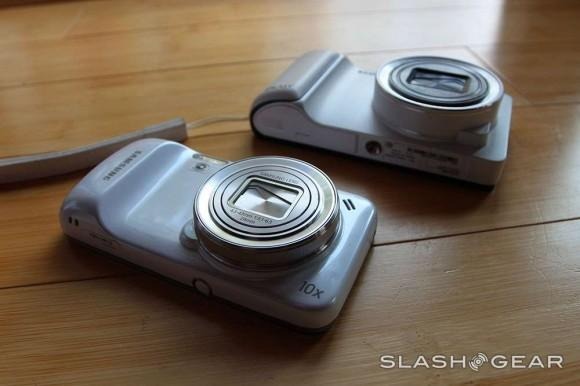 This device boasts a 4.3-inch Super AMOLED display on its back with a lovely piece of Gorilla Glass 3 to keep it all safe. While the touchscreen interface can control the majority of the bits and pieces you'll be working with on this machine, you've also got a physical home button, back and menu buttons below the display (or to the right, depending on the orientation of the device when you're holding it.)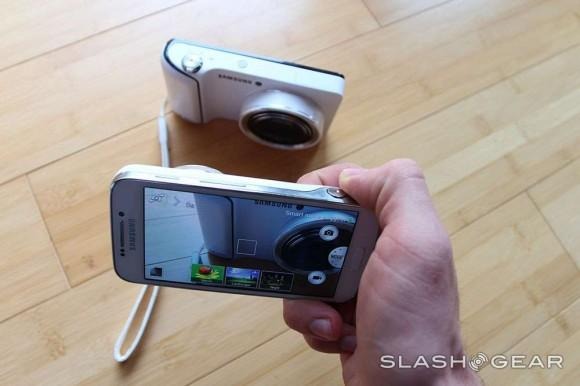 Up front of this machine you've also got a 16-megapixel CMOS sensor with optical image stabilization working with 24-240mm 10x optical zoom, this paired with a F3.1-F6.3 lens with a Samsung Zoom Ring. We'll get into the abilities of this ring as we move along into the full review – for now you'll be glad to know that this ring's abilities are not just limited to zooming in and out.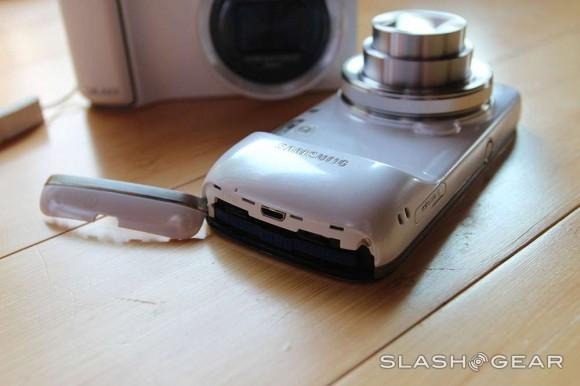 As it was with the Samsung Galaxy Camera, so too do you get a physical camera shutter button here. This device is made on one hand to be a phone – and it certainly looks the part from one side – and on the other a camera.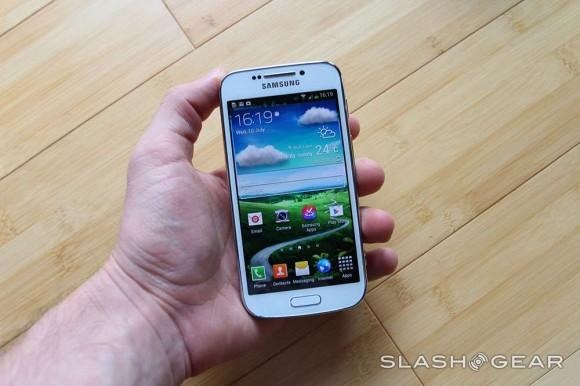 While you'll get another healthy set of hands-on photos of this machine via Chris Davies from earlier this year in London, we're kicking out the photo examples here and now. We'll begin with a lovely macro photo of some wood.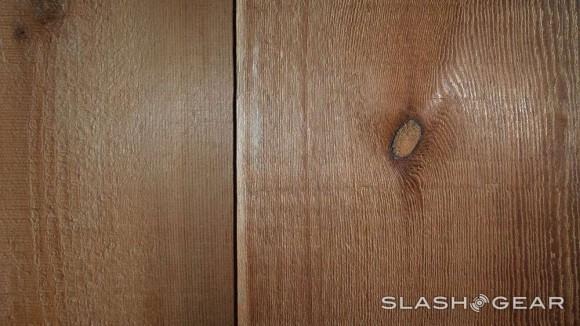 The above image is 1 of 3 images linked to their original file. Click and see!
As with the majority of the photos taken in this article, the above is snapped with the Galaxy S4 Zoom's back-facing camera. As the above was taken with Macro mode, below you'll see a shot taken from afar using the device's Landscape mode.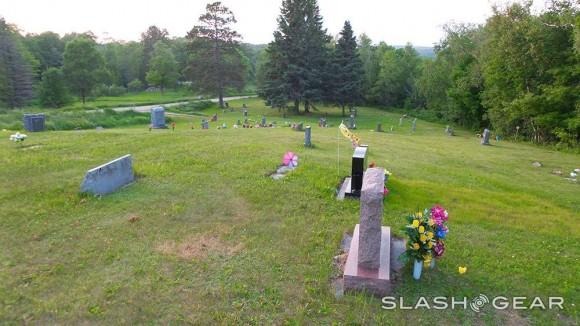 While we're in the graveyard, it makes sense to get outdoorsy with several shots both close and far away with a near "magic hour" timing. These photos were taken mostly with the camera's smart auto mode, selecting the modes based on the suggestions of the software.
Next you'll see two shots, one from afar, one up close. Closer, that is. These shots are taken from the same location in a department store, one of them with the lens working with no zoom whatsoever, the other at 100% zoom – 10x zoom, that is.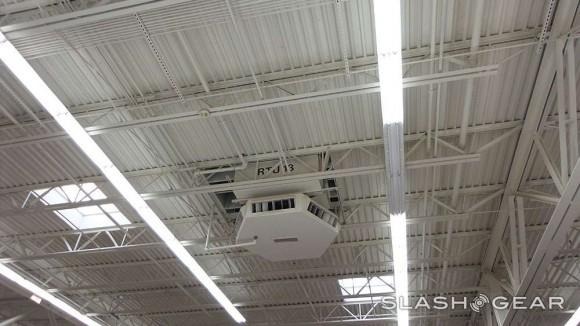 The above image is 2 of 3 images linked to their original file. Click and see!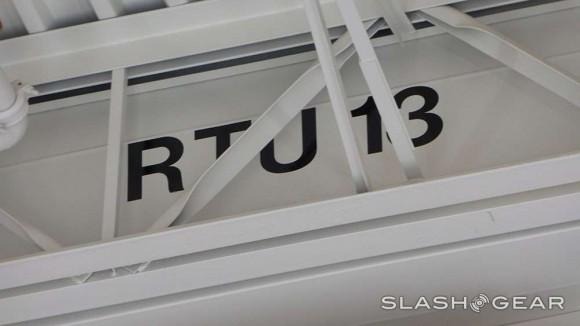 You'll see a photo taken with the Samsung Galaxy S4 Zoom's flash on full blast next, taken of a wheel of a cart with a bit of dirt on it.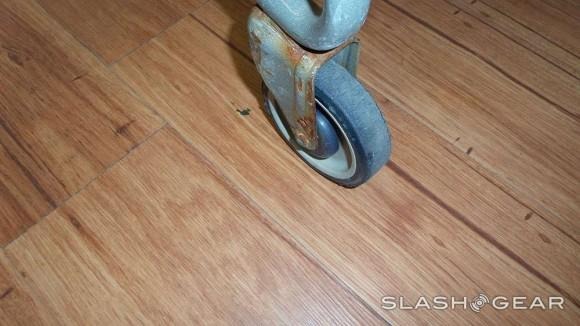 Finally you'll see a collection of odd shots – both up close and afar, with the photos showing the Galaxy S4 Zoom taken in mirrors. The photo of my face (me, Chris Burns, that is), was taken with this machine's front-facing camera. It's surprisingly good, don't be alarmed.
Let us know what other subject matter and situations you'd like us to dive in on and we'll deliver! This is only the first step in a full review process for this machine that'll take the previous king Samsung Galaxy Camera to the cleaners!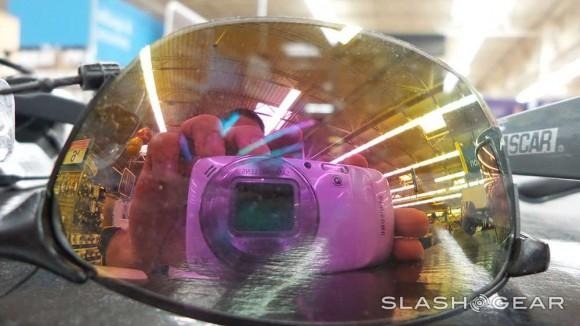 The above image is 3 of 3 images linked to their original file. Click and see!