Samsung Galaxy S4 appears to gain 3D Camera tech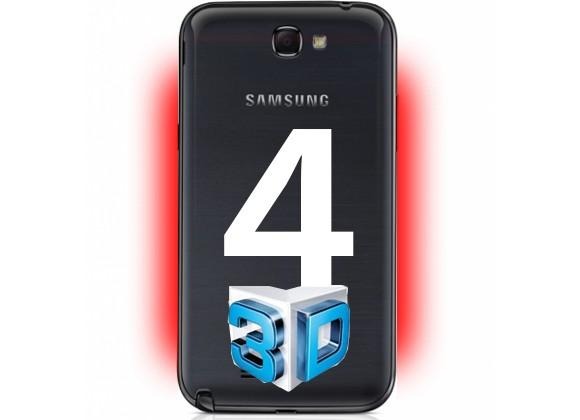 It would appear that Samsung will be connecting their Smart TV and smartphone universes once again with the Samsung Galaxy S4 and the possibility of 3D video and photo capture. Though we've not specifically seen the device and it's camera working in-the-flesh quite yet, a patent filed just a few days ago by the company whose Smart 3D TV segment is already live and in-action may be too good not to be true. This and the possibility of the first appearance of Samsung's next-generation "Octa" Exynos processor under the hood are making the Galaxy S4 a smartphone that's not to be missed.
The Samsung Galaxy S4 has been tipped to be coming with a 4.9-inch display with AMOLED technology flavored with a bit of futuristic tech that'll make it about 30% brighter than past iterations. Call that Green PHOLED if you dare. The display is set to be rolling out with a massive 1080 x 1920 pixel resolution too, this making the device a beastly 440PPI – so sharp it'll cut your eyeballs apart.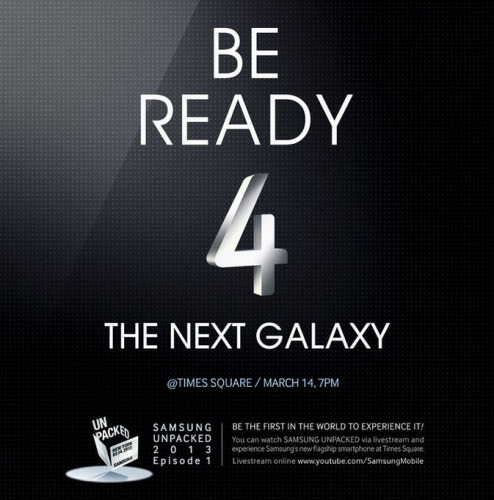 The Samsung Exynos 5 Octa quad-core processor has been tipped several times for the Galaxy S4. With that and the smooth excellence of Android 4.2 Jelly Bean as well as Samsung's own TouchWiz in its newest iteration, this device will be a beast when it comes to futuristic mobile computing. Then there's the camera.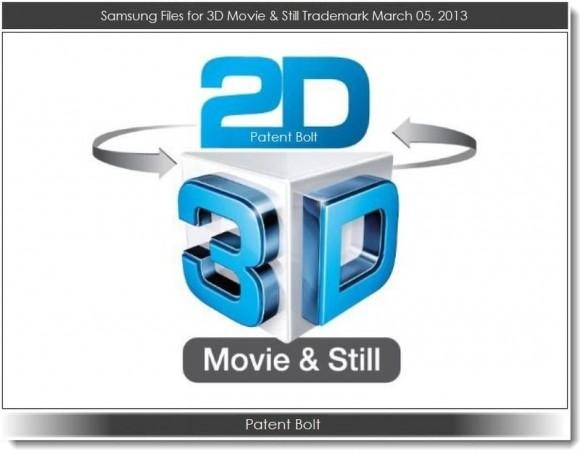 Today's tip from PatentBolt suggests that the Samsung Galaxy S4 will be working with some form of 3D camera action. With the "2D to 3D" sort of logo appearing in trademark form today connected with the following text, the Galaxy S4 coming with 3D processing technology has become a real possibility. We're not going to see a double-camera situation like we did with past 3D-capable smartphones, instead we'll be seeing post-shot processing (if we see any such 3D abilities at all, that is).
"Application software for smart phones; application software for tablet computers; digital cameras; USB flash drives; mobile telephones; portable media players; portable computers; rechargeable batteries; smart phones; tablet computers; wireless headsets; lenses for cameras."
BONUS: You'll notice the 3D logo is an ever-so-slight modification of Samsung's previous 3D logo used on their Smart TV line – as seen in our recent Samsung UN55ES8000 55-inch Smart TV Review, too!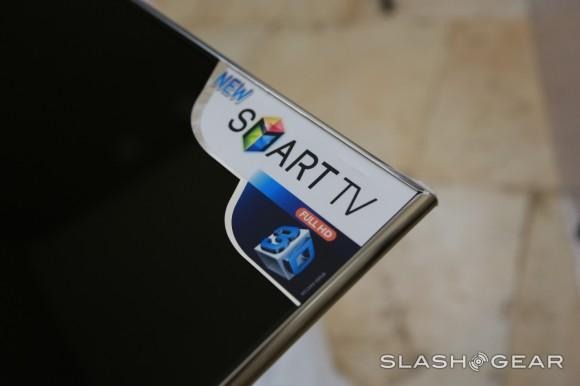 If you'll have a peek at the logo and compare the ever-so-slight 3D-looking "4" in the invite for the event for the device coming up this week, you'll find yourself wondering. Could the Galaxy S4 be bringing on 3D technology without a double-dose of camera lens action? We'll see on the 14th – SlashGear will be in NYC to bring you the full story!