Samsung Just 'Confirmed' These Galaxy S10 Details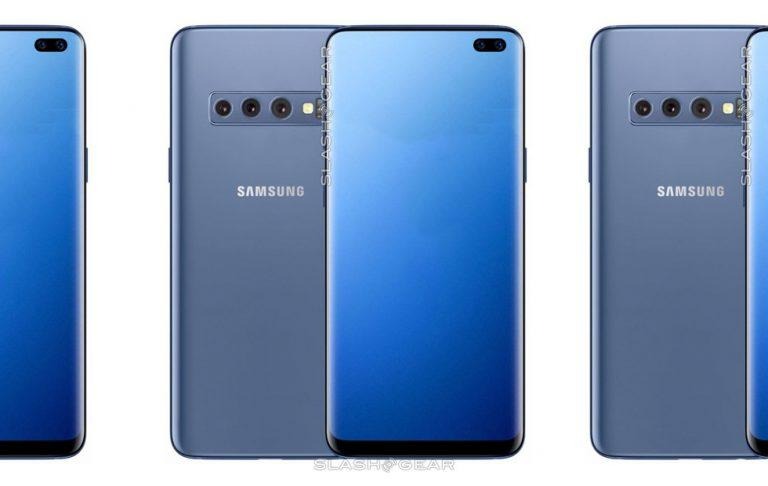 In a pair of announcements from Verizon and AT&T as well as news from Qualcomm, the 2018 5G Galaxy smartphone was revealed. The plans for this extremely important piece of hardware have big implications not just for Samsung, but for Verizon, AT&T, and Qualcomm too. In the course of a day, in several announcements, AT&T revealed their first 5G phone, Verizon their second, and Qualcomm their 5G connectivity tech.
At this point in time, none of the four companies want to call the Galaxy S10 by name. Instead, they've skirted around the full name by including the words "Samsung" and "phone" as well as "5G" all over the place – but no S10. But unless something completely unprecedented occurs, Samsung is sure to choose its most important smartphone to launch on the next major generation in mobile data connectivity in 2019.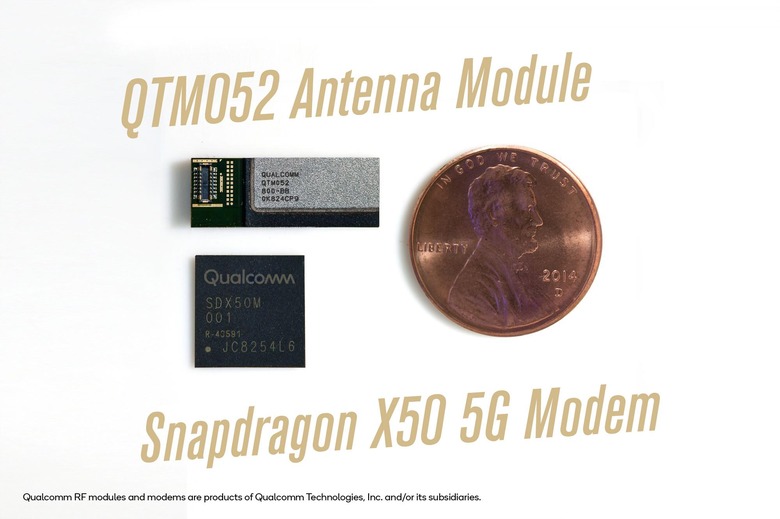 Per Verizon, "Verizon is working closely with Samsung (and Qualcomm) to bring a 5G smartphone to market in the first half of 2019." Per AT&T, "AT&T today announced plans to grow its mobile 5G device lineup with a 5G smartphone from Samsung in the first half of 2019."
UPDATE: In addition to their already-confirmed Samsung 5G phone in the first half of 2019, AT&T released another announcement just today. This second announcement included the following. "Coming on the heels of yesterday's announcement, we're pleased to announce we're working with Samsung to bring another standards-based 5G device to AT&T customers in 2019," said an AT&T representative. "This smartphone from Samsung will be able to access both 5G mmWave and sub-6 GHz. We expect to offer this device in the second half of 2019."
It would not be a shock to find the Samsung Galaxy Note 10 sporting 5G right out the gate. Given AT&T only confirms one device here, the same logic stands. If they're putting 5G on a single device, it'll quite likely be the device that's already a hero.
Per Qualcomm: "During the event, Justin Denison, senior vice president of mobile product strategy and marketing, Samsung Electronics America, discussed the company's commitment to 5G, including bringing the first flagship 5G smartphone to the U.S. in the first half of 2019 using the Snapdragon 855 Mobile Platform with the 5G X50 modem."
Proof of Concept
At the 2019 Qualcomm Snapdragon Technology Summit this week, a 5G demo unit made by Samsung was shown to partners and press. We got a close look at this device – and it appears to be exactly what Samsung suggested. That is "a prototype specifically created for this particular demo" and that we "shouldn't read anything into how it looks, performs, or the hardware decisions that were made."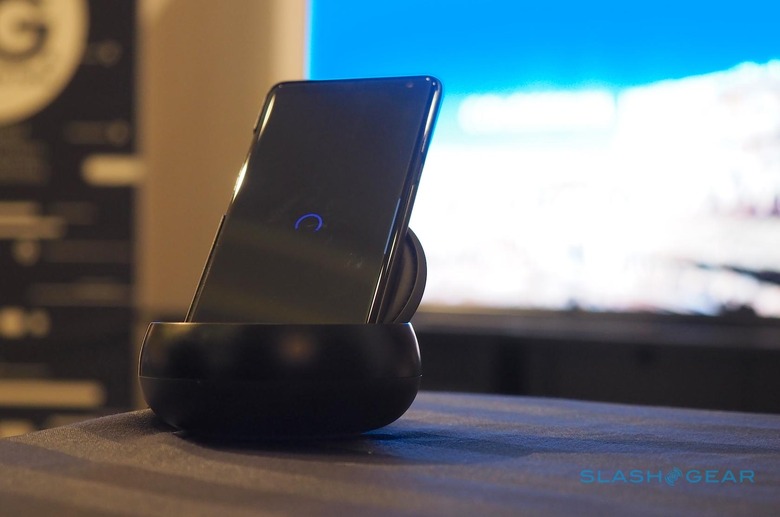 Above and below you'll see this device up close. Notice the sharpness of the corners – similar to that of a Galaxy Note 9. Notice too the relative flatness of the display. That might well be somewhere along the lines of the "flat" design we're expecting for the Galaxy S10 Lite.
In fact I wouldn't be shocked to find that this was a Galaxy S10 5G in the body of a Galaxy S10 Lite, with some modifications to hide the "true" form of the phone. The elongated notch is absurdly large – well into the "there's no good reason for this" range. The rest of the phone also indicates near-final design – why include a Bixby button for a 5G data connectivity demo device?
Release Date / Dates
Now, about that release date. There won't be just ONE release date when it comes to Samsung Galaxy S10 and friends. Instead, we'll most likely see several phones revealed all at once, all at the annual Samsung Unpacked event that'll quite likely take place on February 24th, 2019.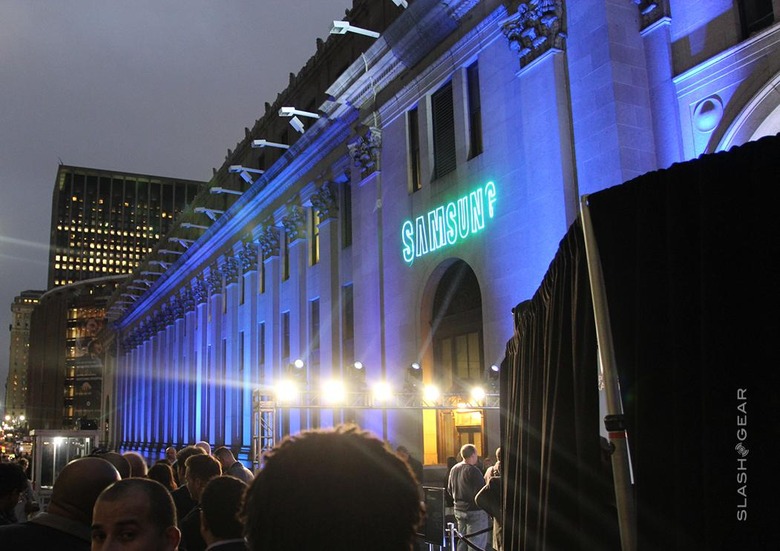 That places the event on the night before the show floor opens at Mobile World Congress 2019, putting said event at the same point in time it's happened over the past half-decade. The Samsung Galaxy S10 is quite likely set to appear on the 24th of February in multiple configurations, then we'll see the Galaxy S10 family's first release on March 6th – or thereabouts.
The first launch will probably include the basic Galaxy S10 family of phones. This includes the Samsung Galaxy S10, Galaxy S10 Lite, and Galaxy S10 Plus. We're not certain on the names of these products yet, but you get the picture – have a peek at this Galaxy S10 supplier details article to learn more about what'll make the Galaxy S10 Lite tick.
The Galaxy S10 Lite and the other two models will support 4G LTE data connectivity right out the box. Once Verizon and/or AT&T are ready to launch their 5G network to a requisite number of cities across the USA, the 5G Samsung Galaxy S10 codename "Beyond X" will launch.