Galaxy S10 release date secrets spilled x4, suppliers too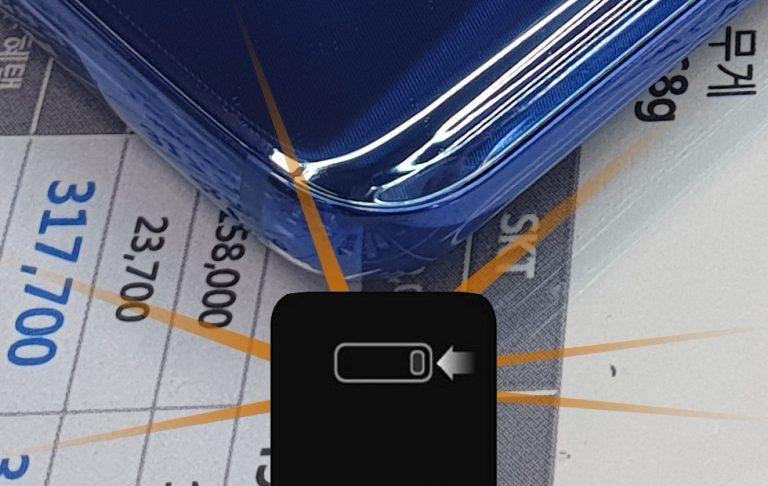 A set of details for the Samsung Galaxy S10 revealed today tell the tale of not just 1 or 2, but 4 different models for 2019. These models include the standard two devices: S and S Plus, but also include a "Lite" model and a "Beyond X" model. The release dates for these devices were tipped today to be spread out over the first half of the year in 2019.
The three models we're most likely set to see first are code-named Beyond 0, Beyond 1, and Beyond 2. The Beyond 0 is the "Lite" device, if you like, while the others are the standard models – S and S Plus. The Lite model releases Samsung's hero phone with the most basic of basics – while retaining a place as a better-than-last-year model.
The Galaxy S10 Like is expected to have a 5.8-inch display, while the Galaxy S10 will likely go with a 6.1-inch display, and the Galaxy S10 Plus will likely have a 6.3-inch display. Galaxy S9 has a 5.8-inch display, and the Galaxy S9 Plus has a 6.2-inch display.
Display Size of Galaxy S10 and S9 (and Note 9):
• 5.8-inch Galaxy S9
• 5.8-inch Galaxy S10 Lite
• 6.1-inch Galaxy S10
• 6.2-inch Galaxy S9 Plus
• 6.3-inch Galaxy S10 Plus
• 6.4-inch Galaxy Note 9
But wait, you might be saying right about now – what about that Beyond X device? This fourth model will likely have the largest display of all. According to a report from the Wall Street Journal, this fourth model will be quite massive. It'll also cost a bit more than any other model.
Size of Galaxy S10 5G Beyond, or whatever:
• 6.7-inch Galaxy S10 5G Beyond!
It's quite likely this later, larger device will have a slightly different display than the rest – either an extended Infinity O, or something New. Maybe that New Infinity – with a hidden front-facing camera array. That might be too crazy for the first half of 2019, when this device is tipped to sport its release date. By the end of 2019, we'll see those semitransparent displays with hidden cameras galore!
Along with points on existence come the first words on parts. Samsung Display's set to create the flexible organic light emitting diode (OLED) display with Hole In Active Area structure – that's what Samsung calls Infinity O.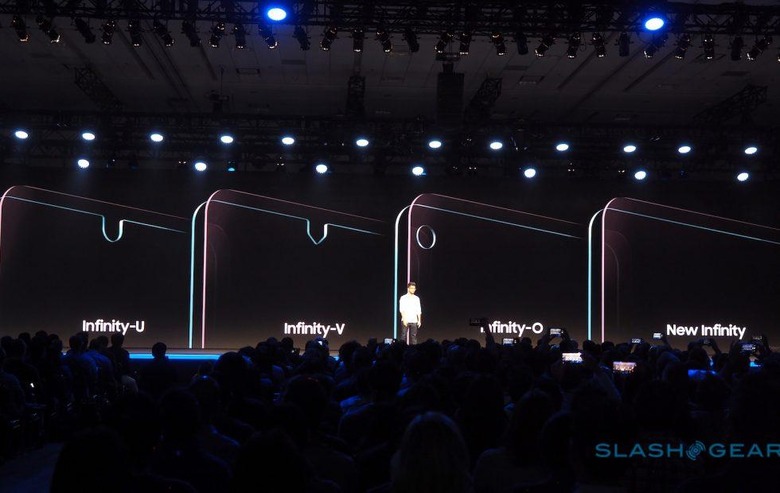 Qualcomm is tipped to handle the tech behind the Ultrasonic Fingerprint Sensor for the displays of all Galaxy S10 models (except the Lite). Manufacturing of the fingerprint recognition module will likely be handled by China O Films and Taiwan General Interface Solution (GIS). The Lite model will have a side-mounted fingerprint reader likely supplied by Dreamtech.
For one (of several) camera arrays, Camsys will likely work with Samsung Electro-Mechanics. Other camera manufacturers/suppliers likely set for Galaxy S10 work are PowerLogics, Camisys, Partron, and MCNex. Analysis provided by Naver suggests we'll likely see Samsung Electronics and Samsung Electro-Mechanics expand suppliers beyond the regular lineup.
We're expecting groups like Sunny Optics (in China), Sekonix, and Largan Precision to take part in camera manufacturing and supply. For RFPCB, Daedeok GDS is likely.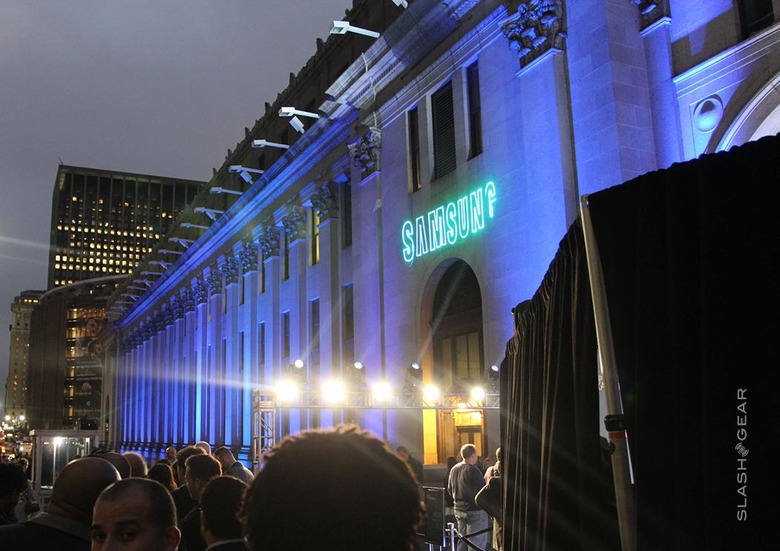 As for scheduling – it really all depends on the speed at which 5G data connectivity tech is activated and promoted around the world. The "Beyond X" model Galaxy S10-generation device will be launched well after the Galaxy S10 and Galaxy S10 Lite and Plus. It's expected that at least the lesser three will be revealed at Mobile World Congress 2019, if not all four.
Samsung's most likely target for an event to kick of 2019 is on February 24th, 2019. That places said "Unpacked" event just before the first day the show floor opens for Mobile World Congress 2019 proper. We'll likely see the first three devices released at carriers around a week after they've been revealed.