Samsung Galaxy S III world's most popular smartphone in Q3 (but iPhone 5 will change that)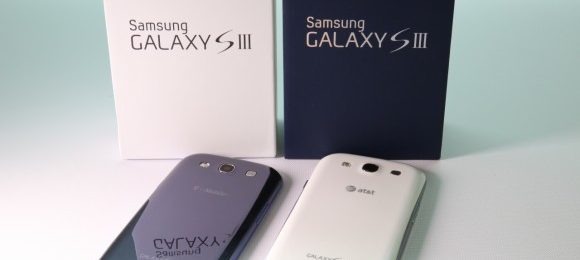 Samsung's Galaxy S III ousted the iPhone 4S from the top-spot of world's best-selling smartphone in Q3 2012, new research indicates, with vast distribution and hefty operator subsidies credited for its success. 18m of the Samsung smartphones were shipped in the July-September period, according to Strategy Analytics' count, versus 16.2m iPhone 4S models. However, when you factor in the iPhone 5, Apple's duo does pip the Galaxy S III, with a total of 22.2m shipments in those three months.
Altogether, the analysts claim, the three devices made up 24-percent of the global smartphone market, an impressive combined win for Samsung and Apple. The two companies are unlikely to be celebrating together any time soon, however, given their ongoing courtroom spats and Apple's continued attempts to reduce its reliance on components sourced from Samsung's production branches.
Ironically, that competition – and the publicity around it – is believed to have helped, not hindered, Samsung's performance in stores. The Galaxy S III saw a jolt in sales after Apple claimed it was a copy of the iPhone.
The interest in the iPhone 5, meanwhile, leaves Strategy Analytics expecting Apple to reclaim the global smartphone top-spot in Q4. "The Apple iPhone 5 has gotten off to a solid start already" executive director Neil Mawston said of the numbers, predicting that "Apple should soon reclaim the title of the world's most popular smartphone model."
It's not the first time the Galaxy S III has had a temporary triumph over the iPhone in sales. Back in September, it was named the top selling smartphone in the US, again beating out iPhone 4S demand across the various US carriers. How that translates into actual use is another metric, however; in actual web use, iPhone owners are believed to be more active than their Samsung counterparts.
For Q3, customers holding back on upgrading because the iPhone 5 was believed just around the corner is again blamed for the iPhone 4S losing its record. "Consumers temporarily held off purchases in anticipation of a widely expected iPhone 5 upgrade at the end of the quarter" senior analyst Neil Shah concludes.