Samsung Galaxy S III Pre-Order Price Falls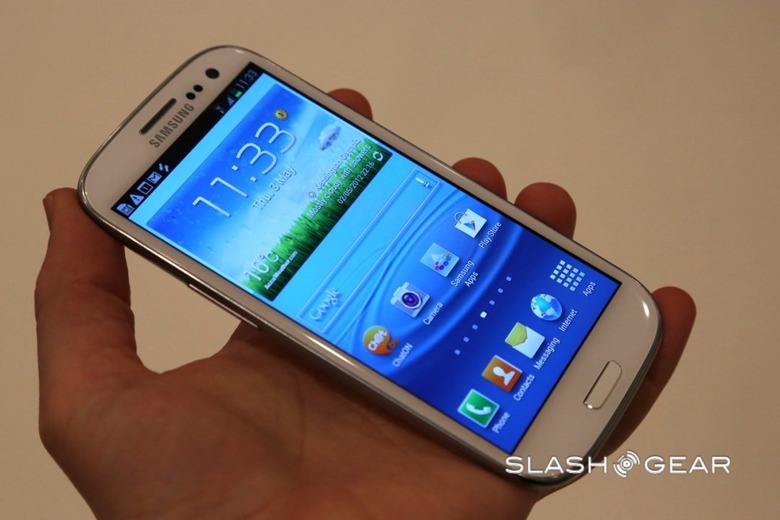 Samsung's Galaxy S III continues to gather pre-order pace ahead of its official release at the end of the month, with more retailers gleefully accepting cash from early adopters. The price of the quadcore Ice Cream Sandwich smartphone continues to dip, too, with unlocked pre-orders slipping under the £500 ($806) mark.
Shipments in the UK are set to begin on May 30, just three weeks away, and a day after European sales kick off. Retailers began offering pre-orders almost as soon as the Galaxy S III was revealed at Samsung's London "Unpacked 2012" event last Thursday, at around £550 (though that's since dropped at some retailers to around £515).
Your money gets you a 4.8-inch HD Super AMOLED display running at 720p resolution, Samsung's own Exynos quadcore chipset paired with 1GB of RAM and 16GB of internal storage, an 8-megapixel camera and HSPA+ connectivity. However, it's arguably Samsung's software tweaks that help the Galaxy S III stand apart from rivals; TouchWiz has had a much-needed makeover, and includes features like eye-tracking to keep the display active when the user is watching it.
Samsung Galaxy S III hands-on: 
On the flip side, Samsung's decision to go with a plastic chassis rather than the metal and plastic its rivals have opted for hasn't gone down well, and the overall aesthetic has met with mixed opinions. Make up your own mind after checking out our full hands-on.
[polldaddy poll=6199666]
[Thanks to everyone who sent this in!]