Samsung GALAXY S 4 official US launch details confirmed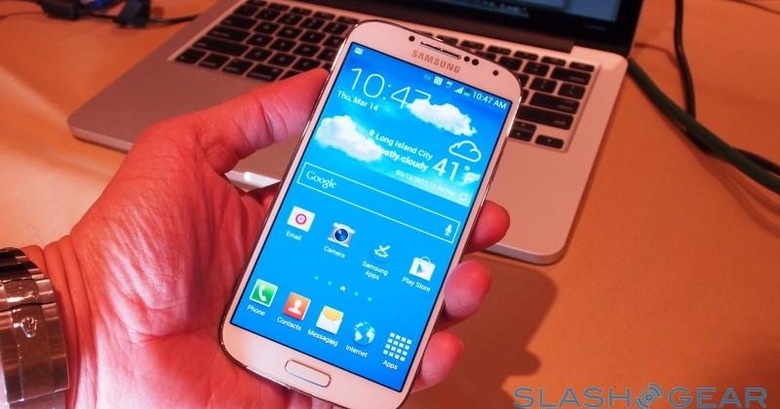 Samsung's GALAXY S 4 will be available across seven US carriers in April, with a range of accessories, the company has confirmed today, bringing the much-anticipated phone to AT&T, Verizon, T-Mobile, and other networks. The smartphone – Samsung's fourth Galaxy-series flagship, officially revealed last month – will also be available on US Cellular, Cricket, and C Spire, as well as in Best Buy and Best Buy Mobile, Costco, Radio Shack, Sam's Club, Staples, Target and Wal-Mart stores.
Sold alongside the GALAXY S 4 will be a number of official accessories, most interesting of which is the S View Flip Cover. That relies on the ability of AMOLED displays to selectively activate a sub-portion of the screen – with lower power consumption than if the whole display is being used – and shows a status window through a clear gap in the flip cover. Opening the cover will automatically turn on the phone.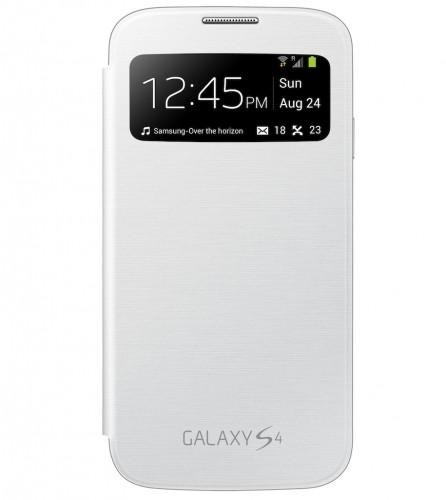 The S View Flip Cover will be offered in "black mist" and "white frost" priced at $59.99 alongside matching colors of GALAXY S 4, with the phone coming with either 16GB or 32GB of onboard storage. Samsung will also offer a more traditional Flip Cover, with no status window but a broader array of colors – black, white, light blue, pink, green, orange, and yellow – for $39.99.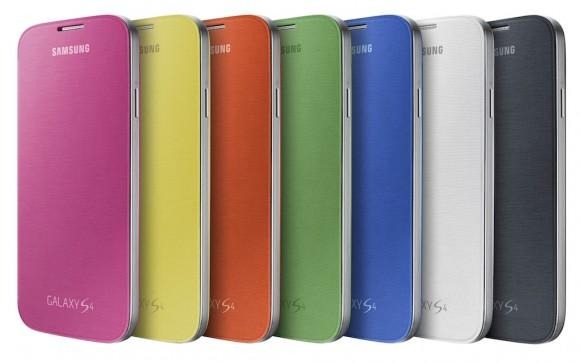 Meanwhile, there's the Samsung Protective Cover+, available in white, navy, green, blue, and pink, and which gives the GALAXY S 4 more protection from knocks and falls. It slips over the chassis, ruggedizing the back and sides, and is priced at $29.99. Finally, a spare battery charger – which includes a 2,600 mAh battery, stand, and wall charger – will be priced at $49.99.
Samsung GALAXY S 4 hands-on:
The GALAXY S 4 will also work with Samsung's existing range of smartphone accessories, including the same Smart Dock as was previously offered for the Galaxy Note II, priced at $99.99. Samsung's AllShare Cast Wireless Hub ($99.99) for DLNA streaming to an HDMI display, and Universal Multimedia Desktop Dock ($49.99) which offers an audio-out port while charging your phone, will also work with the new flagship.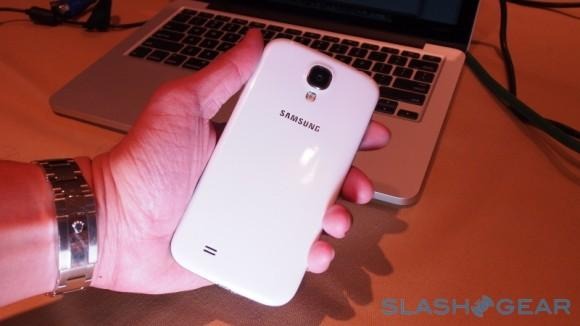 Exact pricing for the GALAXY S 4 itself will be decided by individual carriers, though some have already confirmed their on-contract numbers. AT&T, for instance, began taking preorders yesterday at $199.99 for the 16GB model, with a new, two-year agreement, along with US Cellular.
There's more on the Samsung GALAXY S 4 in our full hands-on.