Samsung Galaxy Note II Smart Dock turns phablet into desktop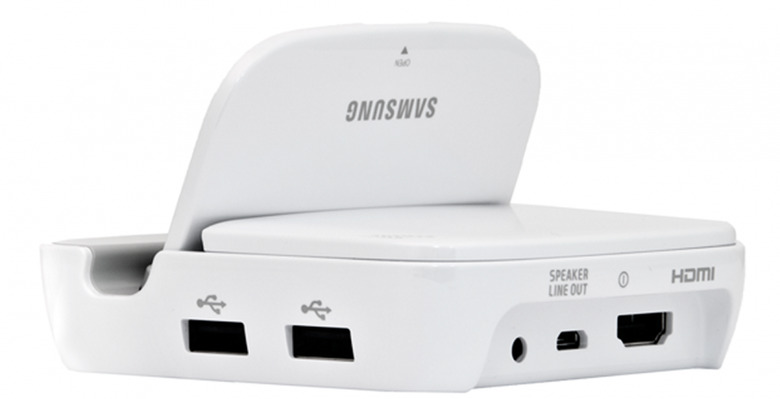 A new Smart Dock for the Samsung Galaxy Note II has surfaced, turning the stylus-toting smartphone into a mini desktop setup with plentiful connectivity for a display and wired peripherals. Listed at Samsung US' site as well as at UK retailer Clove, the $99.99 accessory has three USB ports and a full-sized HDMI output, squirting up to 1080p Full HD onto a TV or monitor.
There's also a 3.5mm stereo audio output, for hooking up a set of speakers, and a microUSB input for charging the phone and powering the Smart Dock itself. The Note II can be used as normal when docked in place – including for making phone calls – and if you've a flip cover fitted you won't need to remove it in order to slot it in.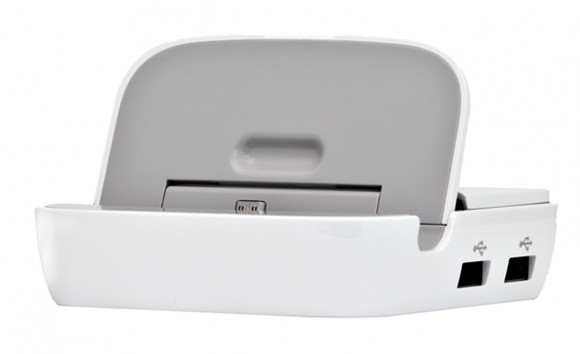 So, you could use the Smart Dock to turn your Note II into a desktop computer replacement, with a full-sized keyboard and mouse to navigate via Android – and all the usual Android apps – on a large display. Alternatively, it could form the hub of a media system, hooked up to your TV and with external storage plugged into the USB ports.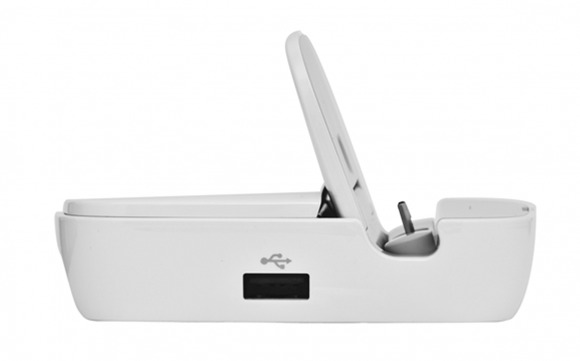 Meanwhile, it folds up for easy transport, so you could feasibly drop it into your bag wherever you go. Clove says UK availability isn't confirmed yet, nor pricing, and while it's available for preorder on Samsung US' webstore, there's no estimated shipping date. More on the Note II in our full review.