Today the next generation of Samsung smartphone technology has been revealed in the Samsung GALAXY S 4. This device works with a lovely 5-inch display with Full HD resolution complete with Super AMOLED technology – the first combination of these two elements in the history of the world. With the GALAXY S 4 we've got a smartphone that's working with Android 4.2 Jelly Bean as well as the newest iteration of the company's own TouchWiz user interface – and the whole amalgamation works at a size that's both lighter and thinner than the Galaxy S III, too.
This device has a total of 1080 pixels by 1920 pixels across its 5-inch display, this showing a lovely 441 PPI, one of the highest pixel densities in a smartphone on the market today. Depending on the market this device is released in, it'll be working with one of two processors. One of these processor possibilities is the Samsung Exynos "Octa" SoC clocked at 1.6GHz per core – there'll also be a Samsung GALAXY S 4 with a Qualcomm Snapdragon quad-core processor clocked at 1.9GHz.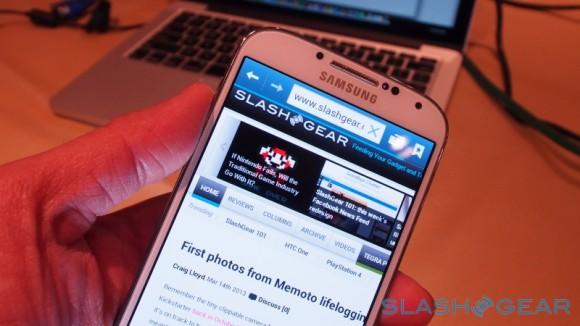 The front-facing camera on this device is 2 megapixels strong while the back-facing camera clocks in at 13 megapixels. Both of these cameras work with a collection of features that are outlined in a set of four user experience pillars that Samsung has set up for this device. In the Enjoyment pillar you'll find the camera outlined in full.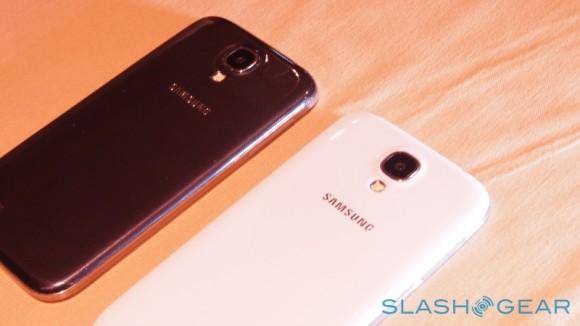 The Samsung GALAXY S 4 works with a body that's 136.6 x 69.8 x 7.9 mm small and just 130g in weight – again, smaller than the GALAXY S III in thinness and lightness. Samsung says it's stronger than the Galaxy S III as well. Inside you'll find a 2,600 mAh battery and one of three different internal storage sizes: 16, 32, or 64GB of space. This device also has a microSD card slot that's able to work with a 64GB card.
Have a peek at the timeline below to see everything – this timeline will expand as our details posts and hands-on experiences are revealed. Stick around all night long to see more!