AT&T Samsung GALAXY S 4 open for pre-orders, arriving April 30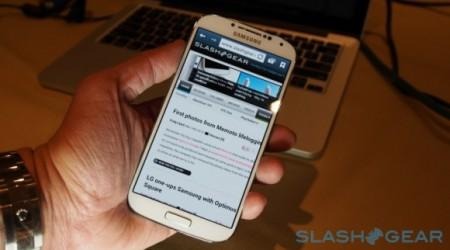 AT&T was one of the first US carriers to announce the pre-order date for the Samsung GALAXY S 4, and customers on Ma Bell can now pre-order the new device directly from their website. As for when the carrier will begin shipping the smartphone, they list a date of April 30, which seems to be when the phone will become available in stores as well.
The 16GB model of the GALAXY S 4 will cost $199, which is quite lower than what AT&T previously mentioned last month, but we'll certainly take it. If you're wanting to get the phone off contract, you'll have to pony up $639 for the privilege. However, it seems AT&T hasn't yet listed the 32GB model on its website yet, but we should be seeing it soon, most likely at a price of $249 on contract.
The launch of the new phone will come just a couple weeks after the HTC One in the US on AT&T, which gives HTC the advantage in this case, allowing them to put more handsets in the set of buyers before Samsung can. However, we can only assume that the GALAXY S 4 will still be a big hit among avid Galaxy users.
The GALAXY S 4 sports a 5-inch display with a resolution of 1920x1080. The US version of the phone runs on a Qualcomm Snapdragon 600 quad-core processor clocked at an impressive 1.9GHz with 2GB of RAM. On the back there's a 13MP camera with a 2600mAh battery right beneath that, which should be enough to keep you going all day. Check out our hands-on with the device to learn more.