Samsung Galaxy Note III to see budget edition while 2014 holds full metal jacket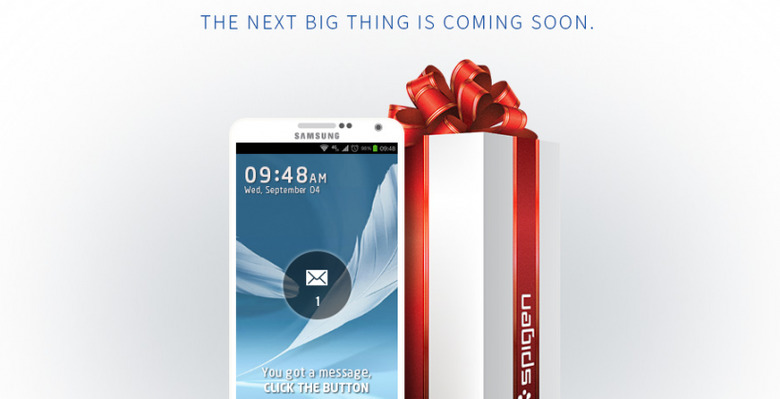 It's not often when a single smartphone company has two reports leaking from the same arena saying they're creating both higher-end and lower-end products in the same breath. That's just what's happened this weekend as a pair of reports from the same reporter suggest that South Korean media reports pin Samsung for a lower-end Samsung Galaxy Note III and metal parts for 2014. This pair of reports comes from CNMO and reporter Xu Hua, a writer notorious for his action on South Korean factory sources working on smart handheld devices.
There's word that the Samsung Galaxy Note III will be the first in the series of S Pen-toting smartphones that'll follow the lead of the Galaxy S series, offering a "budget" edition of the device for emerging markets. This report does not suggest that the Galaxy Note III will be given a "Mini" edition, as is common with the Galaxy S smartphone series – instead it would appear that the Note III will have a low-cost model with the same (or similar) size display and abilities, packed instead with a slightly less powerful processor and display technology.
This means that the processor inside the cheaper Galaxy Note III will be less than either the Qualcomm Snapdragon 800 or the Samsung Exynos Octa SoC – likely a Snapdragon 600 or less will be in order. The display on this lesser Galaxy Note III is said to be rolling with a LCD display rather than a Sumer AMOLED panel as the higher-end device is rumored to have.
Finally, it would seem that this emerging markets Galaxy Note III will work with an 8-megapixel camera similar to that of the Samsung Galaxy Mega series rather than a 13-megapixel camera as delivered with the Samsung Galaxy S 4.
NOTE: The image you're seeing above is a rendering of the Samsung Galaxy Note III coming from Spigen, an accessories group notorious for their high-quality glass display covers and backside smartphone protection.
Meanwhile there's another round of South Korean reports coming from Xu Hua of CNMO that suggest Samsung has finally decided it's time to move past plastic. Sources say that the design of the Galaxy range of smartphones (and perhaps tablets as well) are being tested with metal (likely aluminum) and carbon fiber backside casings.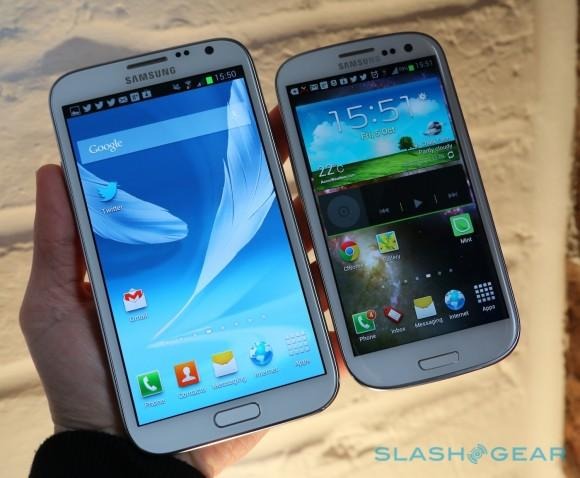 It's suggested that the Samsung Korea Gumi plant is currently taking part in the testing and development of new materials for their hero range of products for release in the spring of 2014. Reports also suggest that some testing may be taking place in Vietnam due to word that "a large number" of Samsung engineers have been sent to Vietnam for future projects.
Remember to take this all with a grain of salt as Samsung has not suggested either of the above reports – not that they would before an official event and media reveal, but still: stay cautious. Stick around SlashGear as well for the next Samsung event during IFA 2013: here on September 4th!