Galaxy Note III ship date tipped to quickly follow September reveal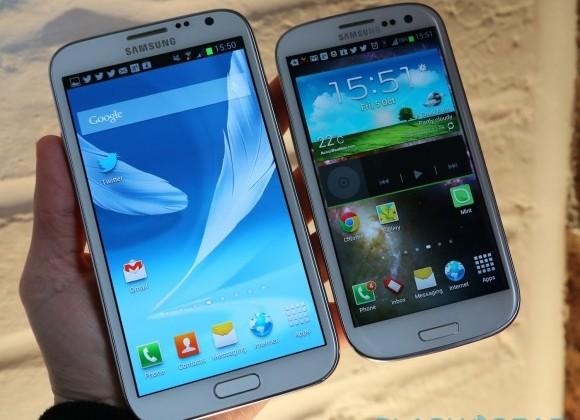 It's not often you get as much information on a top-tier release like Samsung's upcoming Galaxy Note III well before its official reveal, but what we've got in abundance for this device is just that: essentially everything. The Galaxy Note III has been tipped this week by sources speaking with SamMobile for a launch and ship date immediately – or not long after – its reveal. The Samsung September 4th event the same week of IFA 2013 is all but confirmed to be the home of the first information on the device itself.
The Samsung Galaxy Note III has been rumored to carry a set of specifications that place it immediately in line after its predecessor from 2012. This massive device appears to continue getting bigger, working with a 5.7-inch display and 1020 x 1920 pixels across its face. Under the hood it's been suggested that the Galaxy Note III will work with two different configurations: one for international audiences, the other for inside the USA.
The international version of the Galaxy Note III is said to work with Samsung's newest Exynos "Octa" processor with two sets of four CPU cores. Meanwhile the USA-based iteration of the device will be launched with a Qualcomm Snapdragon 800 quad-core processor, one that'll likely make use of Qualcomm's newest innovations in multi-carrier LTE support.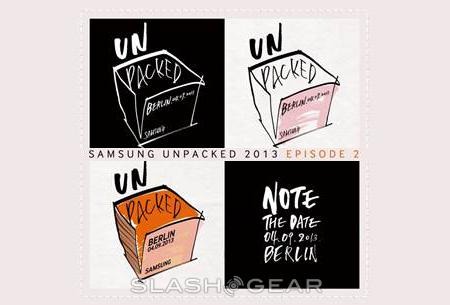 Inside you'll also find 3GB of RAM, Android 4.3 Jelly Bean, and around the back a 13-megapixel camera the likes of which you may have already experienced on the Samsung Galaxy S 4. It's also been suggested that there will no longer be a 16GB iteration of the Galaxy Note in this III series, the smallest version coming with 32GB of built-in data storage (and a microSD card slot for 64GB more, of course).