Samsung Galaxy Note 3 Hits T-Mobile Wednesday On Pre-Order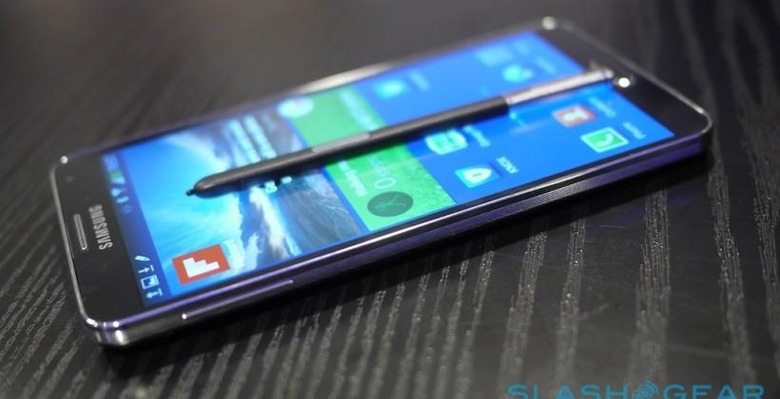 Both the Samsung Galaxy Note 3 and the Samsung Galaxy Gear have begun hitting pre-order status with carriers in the United States, T-Mobile jumping aboard for a run this Wednesday. While the folks at AT&T have made clear their intention on offering up early adopters a chance at tossing cash in at midnight tonight for the smartwatch, this beast of a smartphone will be appearing for pre-order from T-Mobile starting on September 18th – again, this Wednesday. We must assume that this also starts at midnight day-of.
This Samsung Galaxy Note 3 is kicking up dust with T-Mobile right alongside the Galaxy Gear as a kind of one-two punch, with the handset being a bit larger than some would feel comfortable holding up to their ear and the smartwatch acting as an all-things-simple syncing device. In other words – answer a call or a text message from your wrist without needing to pull out the Note – easy peasy.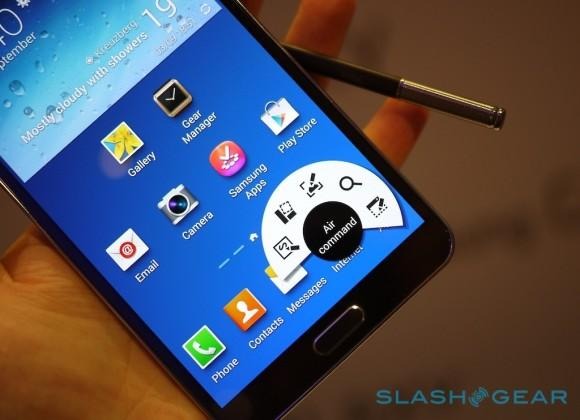 Samsung's Galaxy Note 3 will be hitting T-Mobile with a bit of a unique pricing structure, starting at $199.99 (not attached to a traditional 2-year contract) followed by 24 equal payments – one per month – of $21 USD. This price is separate from costs of data and voice. Meanwhile the Samsung Galaxy Gear works without Wi-fi or cellular data, so you'll only have the $299.99 to worry about – one flat cost, seemingly no matter where you're planning on buying it from.
With the Samsung Galaxy Note 3 you'll be working with a 5.7-inch Full HD (1080p) Super AMOLED display up front, a new S Pen around back, and a Qualcomm Snapdragon 800 SoC inside. Have a peek at SlashGear's Samsung Galaxy Note 3 hands-on and stick around as we bring on the full review sooner than later!