Samsung Galaxy Note 3 appears with logo-less facade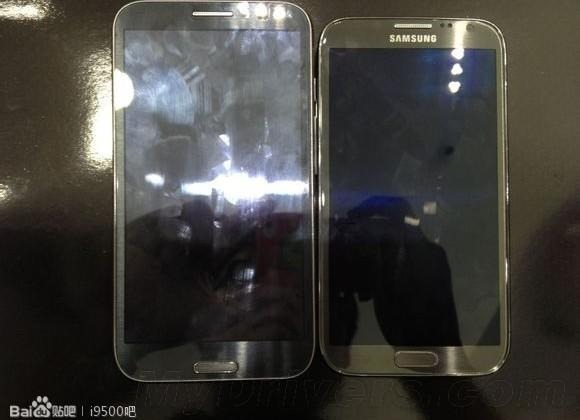 This week a new Samsung handset has appeared in a leaked photo aside a set of specifications that suggest a display larger than the device's predecessors. With the device taking on a 5.9-inch display, the Samsung Galaxy Note 3 (or Galaxy Note III if you prefer) will work with the same amount of pixels given to the Samsung GALAXY S 4. This means that the device will have a lower pixel density and will be bringing with it a similar processor under the hood, that being the Samsung-made Exynos 5410 "Octa" SoC. Updated after the cut.
This tip comes from Chinese device blog MyDrivers where they've also gotten word that the device will come with its four A15 cores clockd in at 2.0GHz while its four A7 cores are clocked at 1.2GHz. This makes for a rather interesting system-on-chip combination of eight cores – though you'll want to read our SlashGear 101: Eynos 5 Octa Processor guide before you decide it's a whole lot better than the competition. This processor works with big.LITTLE technology to move tasks to one core or the other based on need.
This device is said to be coming to the market with Android 4.2.2 Jelly Bean and 3GB of RAM. That's the highest amount of RAM to come with a smartphone thus far, competitors having stuck with 2GB for over a year. This device will also be coming with with a microSD card slot the way its predecessors did, this time offering up 64GB of additional space if you have the card to boost it, this along with the 32GB built-in space on the one model being tipped today.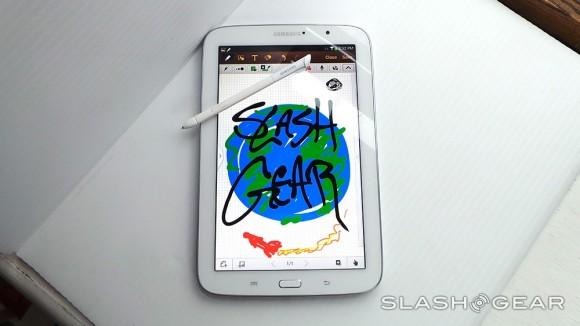 At the head of this article you'll see this newest generation sitting aside the Samsung Galaxy Note II. Both of these devices are still significantly smaller than the Galaxy Note 8.0 and the Galaxy Note 10.1, both considered tablet-sized.
Users will once again be finding a display size covered by Samsung, the company's display coverage hitting the vast majority of standard sized from small to large over the past several years in smart devices. With the Samsung Galaxy Note III, users will also, of course, be working with the company's S-Pen built-in to the device along the back, much as the newest generation offers.
Update: Looks like it's still too soon to get Note 3 excited – Paul O'Brien points us in the direction of this Note 2 clone which looks to be the device in the image.