Galaxy Note 10 leak keys in on 5G hero status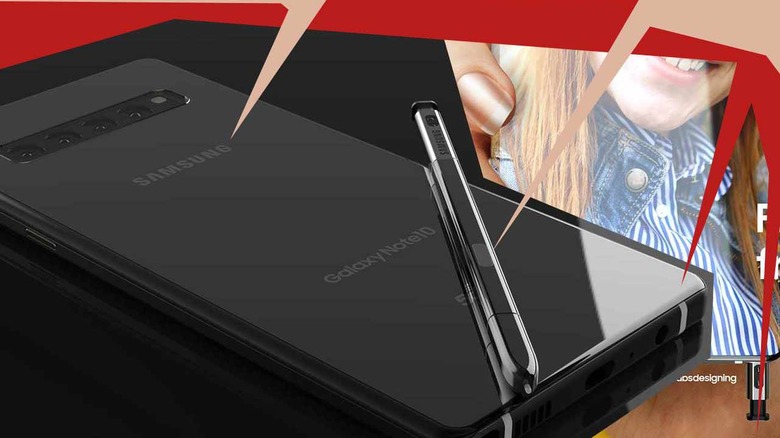 The Samsung Galaxy Note 10 will be released at a time when its built-in technologies will be ready to roll. It's a strange time in our mobile phone-toting universe. One in which the devices we're buying sometimes have technology that's been surpassed by the time we have it in our pocket – and sometimes have technologies that aren't yet ready to be used – like 5G.
Like we discussed a few weeks ago before the Galaxy S10 was released, the most ideal release (in Samsung's terms) this year is the Galaxy Note 10. There's a device very similar to the Note already out – the Galaxy S10 5G – but it's only out in certain countries in which it's useful. Here in the United States, there's really no good reason to own a 5G smartphone – not yet, anyway.
The Samsung Galaxy Note 10 will almost certainly be launched with 5G connectivity right out the gate. The standard Galaxy S10 was not. Reasons for this schedule had largely to do with availability of 5G connectivity on the part of mobile providers around the world. In the countries where 5G is available first – there you'll find the Galaxy S10 5G.
Now, looking at the Galaxy S10 5G, we see a set of specs that'll quite likely be a pretty good preview for what the Galaxy Note 10 will present later this year. The Galaxy S10 5G has a 6.7-inch Super AMOLED display with 1440 x 3040 pixels and 16-million colors in full effect.
We've been told by a source familiar with the subject (who wished to remain anonymous) that the Galaxy S10 5G display will be similar if not identical to that of the Galaxy Note 10. We can safely expect it'll also feature always-on display technology and HDR10+, as well as Android 9.x Pie and One UI under the hood.
The Galaxy S10 5G has a Qualcomm SDM855 Snapdragon 855 (7 nm) OR Exynos 9820 (8 nm) dependent on region. It's got a 5G modem that's a piece separate from that of its main processor – that'll be different by the end of the year, according to Qualcomm. It'll be interesting to see if the Galaxy Note 10 is launched with a different set of SoCs.
Verizon's 5G network is already starting to roll out this month (April 2019) in Chicago and Minneapolis, but only really downtown Minneapolis, in the Verizon store at the Mall of America, and in a few tiny places in downtown Chicago. You might want to read the feature by Osmond Chia on things to know about 5G to see how slow this action's taking place.
So really, when I say that the Galaxy Note 10 is the true hero of 5G, I'm referring to something different from the 5G right out the gate. Instead, I'm talking about the longevity of the device itself. The Galaxy Note is a smartphone that's useful and ready to remain useful well beyond its launch date.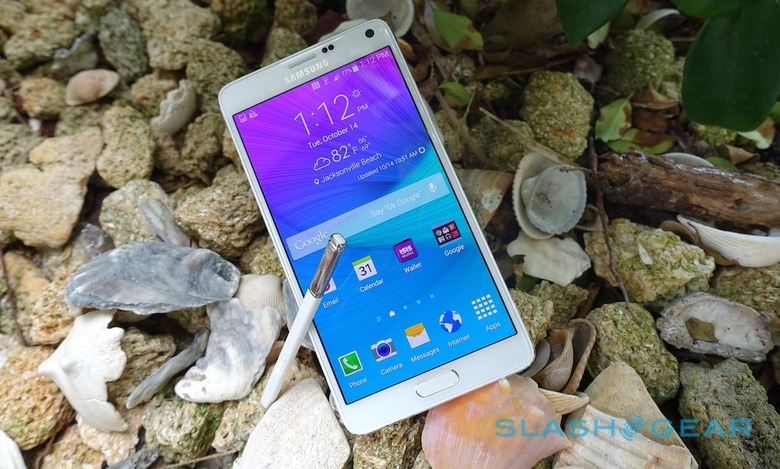 Take for example the Samsung Galaxy Note 4, a device that was released back in the latter half of the year 2014. When I look at the phones I've owned over the past several years when I'm about to go on a business trip, that's one of the devices I grab. It's robust, it's got a long-lasting battery, it records shockingly clear audio, and I can write notes with it. It's still a workhorse.
The only reason I'd be hesitant to call the Galaxy Note 10 a candidate for long-lasting hero is the glass. Once Samsung started putting glass both on the front and the back of their phones, it meant a need for a case, without exception. But beyond that – the Note is the device I'll be carrying well into the future.
The Galaxy Note 10 will almost certainly be revealed in early August of 2019, and released in late August of 2019. This means we've got a few months to go before it's ready to roll. In the meantime, pay attention to Samsung's other, lesser releases. It's there that they'll reveal any secret updates to the Galaxy Note that we've yet to see.
Remember the most important information Samsung shared in the year 2018 for their future phones. It was at that time that they revealed they'd be bringing big-time features to midrange phones before AAA phones well into the future – so you've gotta catch em all!