Samsung Galaxy Note 10.1 tablet unveiled for USA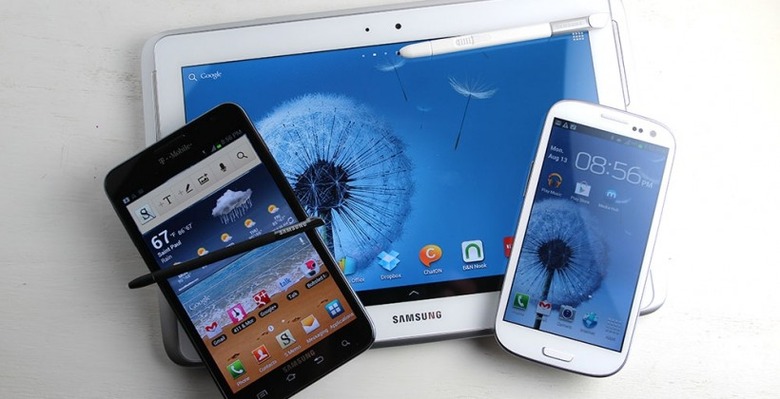 We knew it was coming, but this afternoon Samsung has formally unveiled their second generation Note device, the Samsung Galaxy Note 10.1 tablet. This will be their new flagship tablet, and takes a few hints from the extremely popular Galaxy S III and original 5.3-inch Galaxy Note and blend them into one neat product. Start your journey by checking out our Samsung Galaxy Note 10.1 full review or by having a peek at some pointed specs right here in the post you're already in!
Earlier this month Samsung reintroduced their Note 10.1 tablet after a few delays and hardware improvements. We got our first look during Mobile World Congress of the tablet, but Samsung later opted to hold off while they beefed it up with their own Exynos quad-core processor running at 1.4 GHz, 2GB of RAM, and offering it in 16GB-64GB storage options.
We've seen countless leaks, and Samsung's already released a few commercials showing the true business, creativity, and multitasking functions of this tablet — so this is all nothing new. Today however during their live event showing off the new slate, they've announced the Galaxy Note 10.1 will be available in 16, 32, and 64GB flavors, as well as have micro-SD support for added storage. All variants will be WiFi, with 4G LTE options coming later this year.
One of the biggest parts of the tablet isn't the quad-core processor or Android 4.0 Ice Cream Sandwich, instead it's the software pre-installed. Samsung's added what they are calling live panels for true multi-tasking. You can have multiple windows or apps open and on screen at any given time. Browse emails while watching videos, or jot down notes while reading an email. That along with their exceptional WACOM digitizer and S-Pen stylus for ultimate precision you can draw, take notes, play games and more. Everything we loved about the Galaxy Note [see our review] is here, only bigger, better, and faster.
This device will be available starting tomorrow (the 16th of August) for $499 USD in its 16GB internal storage iteration or $549 for 32GB.