Samsung Galaxy Gear could get Smart TV integration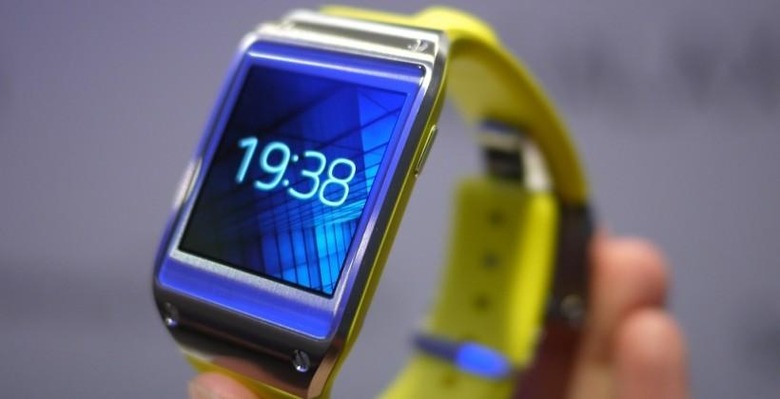 Samsung's Galaxy Gear may be in a committed relationship with the Galaxy Note 3 right now, but the Korean firm is considering integrating the smartwatch with future TVs, it has revealed. The wearable, which we reviewed earlier this week, could be used to collect and feed fitness and health information from viewers to their smart TVs, Samsung director of product marketing Ryan Bidan told Computerworld, with the possibility of a new S Health app for living room use.
The Galaxy Gear – which runs a pared-back version of Android on a small display, and tethers via Bluetooth to the Galaxy Note 3 to get email, message, calendar, and other information – will, at launch, only work with Samsung's most recent phablet. However, that's expected to change within the coming months, with Samsung promising Galaxy S 4 support along with connectivity with older devices, like the Galaxy S III and Galaxy Note II.
Looking further afield from smartphones, however, is perhaps more of a stretch, but it's one Samsung apparently thinks is worth considering. According to Bidan, Samsung will be throwing open the doors for developers to link Gear with the company's smart TV range – among other things – at its annual developer event in late October.
Samsung Galaxy Gear video review:
Although it might seem far-fetched initially, Samsung's TVs aren't in fact strangers to health and fitness. Some of the company's models, such as the ES9000 flagship we reviewed last December, have integrated exercise functionality, with a virtual personal trainer putting together a customized fitness plan with video tutorials.
The HDTV's integrated camera can monitor the exercise routines to make sure the viewer is doing them properly, while the set also keeps an ongoing record of progress. While it's not the same software as S Health on Samsung's smartphones, the gap between the two could readily be closed.
Other possibilities include using the Galaxy Gear as a rudimentary remote – potentially with S Voice speech control – or turning the wearable into a notification hub for a smart home. Samsung already makes internet-enabled washing machines, clothes dryers, refrigerators, ovens, air conditioners, and other white goods; the smartwatch could not only show alerts and updates from those devices, but allow basic settings to be changed at a distance.