Samsung Galaxy Gear 2 update tipped alongside Galaxy S5 this month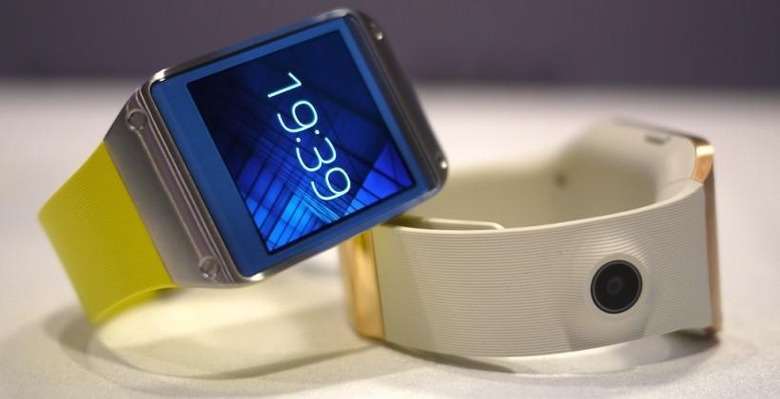 Samsung will launch not only the Galaxy S5 later this month but an updated version of its Galaxy Gear smartwatch, insiders claim, a surprisingly early refresh to the wearable which arrived with great fanfare late in 2013 but reportedly disappointing sales. The two new flagship devices will share a stage at Samsung's "Unpacked 5 2014 event", invitations for which went out on Monday, the NYTimes reports, which will open Mobile World Congress in Barcelona on February 24th.
Details of how, exactly, Samsung will change the Galaxy Gear from version one of the smartwatch are unclear, though critics might say there are several avenues for improvement. One is the battery life, with the smartwatch lasting 1-2 days on a single charge; that's in contrast to rival wearables like Pebble, which can manage up to a week thanks to lower-power components and by sticking with a monochrome, e-paper display rather than the color OLED Samsung opted for.
Another potential change could be to the wearable's bulk, with the Gear ending up reasonably chunky given the amount of technology Samsung decided was essential to add. That list included a camera integrated into the strap for impromptu photography, but which raised privacy questions and meant that the strap itself was non-replaceable should wearers not like the rubber style Samsung picked.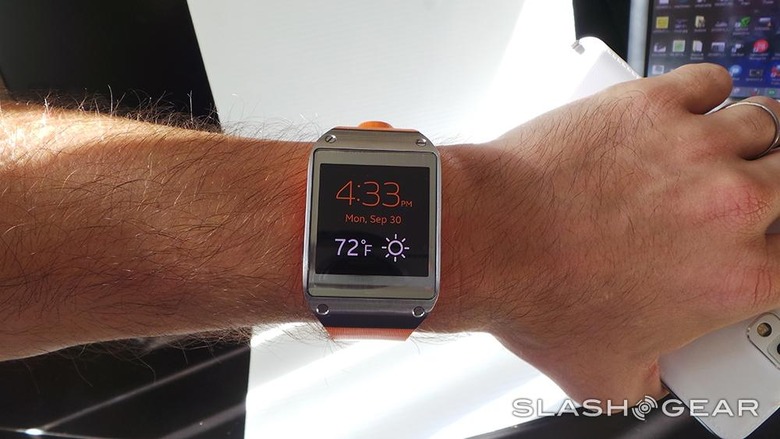 A big possibility is that Samsung will scale back on the Galaxy Gear's features to make it more of a companion to a smartphone than a semi-standalone gadget. The first-gen model, as we observed in our review, showed promise with its S Voice powered voice-control system, but only a limited number of commands were actually supported compared to Google Now and Siri.
As for the Galaxy S5, according to insiders Samsung will be opting for a more low-key presentation than in previous years, focusing on more meaningful enhancements more than gimmicks. A better camera and faster processor are expected to be most likely, as well as a 1080p display – rather than the rumored Quad HD panel – and some enterprise-focused security features that Samsung hopes will make the phone more appealing to business users.
Tizen, meanwhile, is said to be getting a separate event, where Samsung will show off its first device running the MeeGo-derived OS. Later in 2014, Samsung is expected to be launching a true Google Glass rival which some believe will be dubbed the Galaxy Glass.