The Samsung Galaxy Fold will be super-rare as well as super-expensive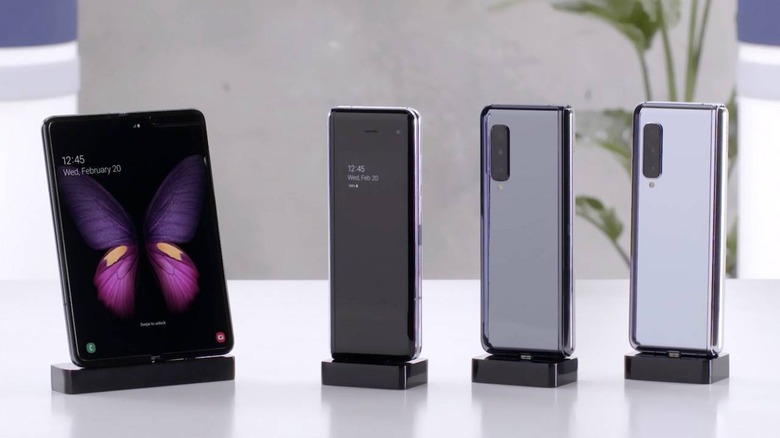 Samsung may have a price and a release date for its Galaxy Fold smartphone, but even with a launch pinned down you probably shouldn't expect to see many of the foldable phones. Announced alongside the Galaxy S10 family of Android devices last week, the Galaxy Fold has cast its clamshell shadow over Mobile World Congress 2019, just as Samsung likely hoped it would.
That hasn't stopped other phone-makers from trying. Probably the most compelling competitor is Huawei's Mate X, another foldable which wraps its flexible screen around the outside of the device, rather than sandwiching it into the middle as Samsung did.
While Huawei's phone has a price tag attached, though, the Mate X still doesn't have a specific release date. At the same time, there's also no confirmation yet whether it will even be offered in the US. Given it has 5G, which is still yet to officially launch in most geographies, the Mate X seems unlikely to go on sale for several months yet.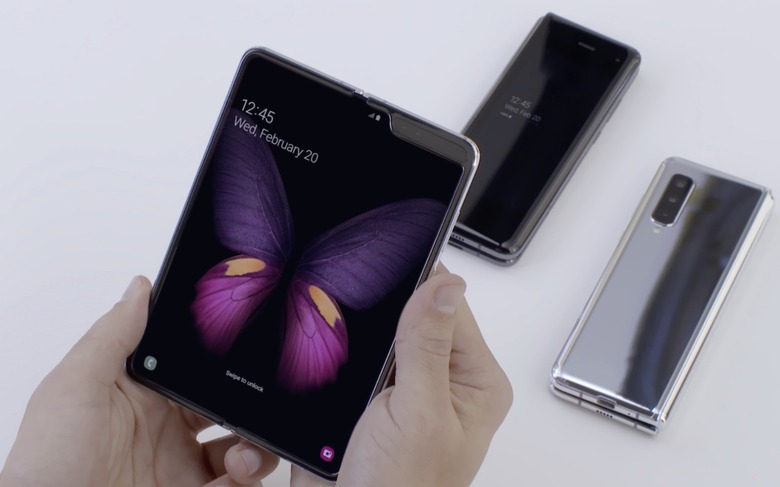 Still, Samsung's strategy won't see the Galaxy Fold on every phone store shelf. Speaking to The Verge, Kate Beaumont, director of product, services, and commercial strategy at Samsung UK confirmed that the foldable phone will only be available in limited numbers when it goes on sale. Meanwhile the premium packaging that Samsung made particular note of at its Unpacked reveal last week will only be the start of the overall experience the company is trying to create.
"We'll have less supply than we would of the S10 at launch, and also how it goes to market is really important to us," Beaumont said. Buyers will get "a concierge-like service and experience," she suggested, along with "quite intensive aftercare that goes with it as well."
Whispers in advance of the Galaxy Fold's official debut suggested it would be a fairly rare device. According to post-CES chatter, Samsung was only planning to make a fraction of the number of Galaxy Fold handsets compared to the typical amount of Galaxy S-series phones it would normally manufacture. Given the nature of the technology involved, not to mention the price, that came as no great surprise.
Buyers of the Galaxy Fold are all going to be early-adopters at the bleeding edge of new technology, not to mention people with deep pockets in order to afford the $2k price Samsung has given the smartphone. They're just the sort of clientele that it's in Samsung's best interest to keep happy.
Part of that process will be making sure their expensive devices stay pristine for as long as possible. Speaking on Samsung's decision to put the Galaxy Fold's main display inside the clamshell, rather than wrapping it around the device as Huawei did with the Mate X, Beaumont argued that it was a durability play as much as it was a style one.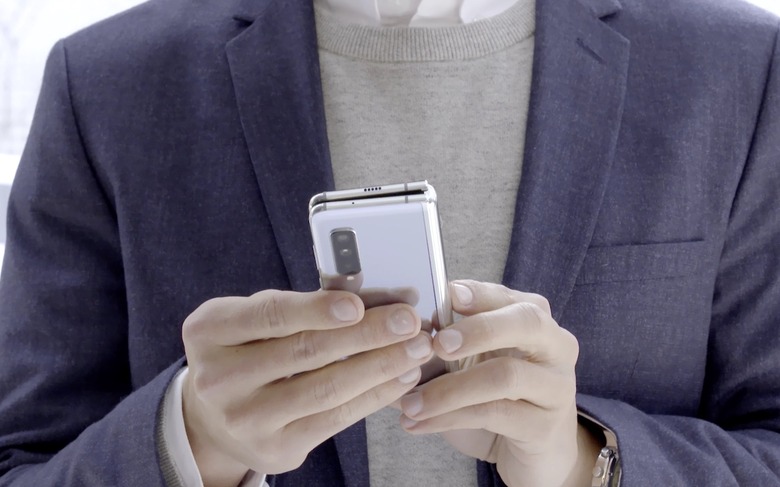 "There's things like if you want to put a case on it, usability, durability, and we feel that having the screen on the inside is the best way to protect that screen," she explained. Certainly, keeping the softer plastic screen inside the Galaxy Fold makes it less likely to scratch or scuff. Huawei's panel, meanwhile, is completely uncovered whether the Mate X is folded or not.
Just how many Galaxy Fold phones will be made, Samsung isn't saying. Still, this is clearly a water-test for Samsung – and the others – to see what technology will succeed, and how much users are willing to spend on it.