Samsung Galaxy A21 leak succeeds top 10 "cheap" phone of 2019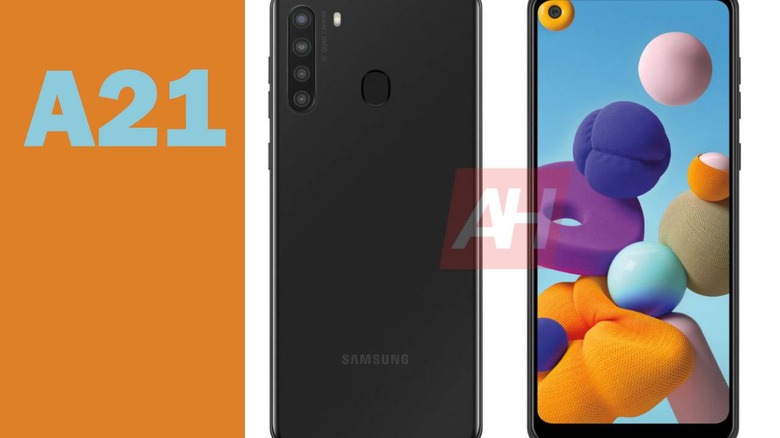 The Samsung Galaxy A21 was leaked today before its release date – before even Samsung itself had a chance to show the device to the world. This is an important phone, even if you don't plan on ever buying a Galaxy smartphone. It's important because it's a part of Samsung's evolving strategy, one that seems to be pushing high-end features down to devices that don't cost an arm and a leg!
The Samsung Galaxy A21 is one of two devices that've leaked that replace very similar phones that appeared first in 2019. The other is the Samsung Galaxy A11, which replaces the Samsung Galaxy A10. The imagery here, above and below, comes from Android Headlines, complete with a set of guesses at specifications.
If we're following with Samsung's historical precedent for using camera setups on one phone, then transplanting the same (or a very similar) set to another, we can look to the following 4-lens setup for potential in this Galaxy A21. This is what we find on the Samsung Galaxy A51, released in December of 2019.
• 48 MP, f/2.0 aperture, 26mm (wide lens, main), 1/2.0-inch sensor, 0.8µm pixel size, PDAF
• 12 MP, f/2.2 aperture, 12mm (ultrawide lens)
• 5 MP, f/2.4 aperture, 25mm (macro photography), 1/5.0-inch sensor, 1.12µm
• 5 MP, f/2.2, (depth sensor duty)
It's highly likely that this device has a 6.5-inch display, similar to both the Samsung Galaxy A21S and the Galaxy A51. Where the Galaxy A21 and A21S both had 720 x 1560-pixel panels, it's possible we'll ramp up a bit with the A21 to 1080 x 2400 pixels – but we shall see!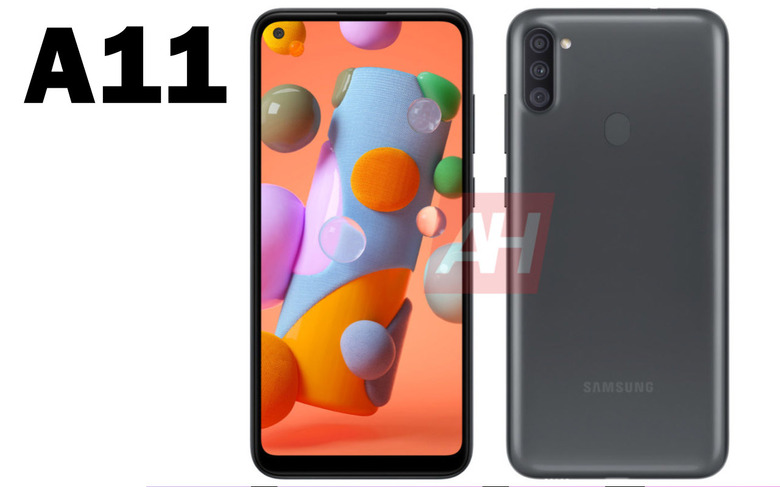 The Samsung Galaxy A11, leaked earlier this year, will give its predecessor a bump as well. That device appeared in the FCC with three cameras at its back. Both of these devices will likely appear in the USA this Spring, with tiny price tags similar to those of the 2019 phones they aim to replace.
If we take a look at one list of top sales for 2019 for smartphone models sold globally, we see the Samsung Galaxy A20 in the 7th spot. If we take a peek at another similar list for 2019, this time for shipping estimates, we see the Samsung Galaxy A20 in the 5th spot globally. Further, we see teh Samsung Galaxy A10 in 3rd, and the A50 in 4th. It's almost as if Samsung's strategy with their still relatively new Galaxy A lineup is working!