Samsung evidence dismissed in droves in Apple case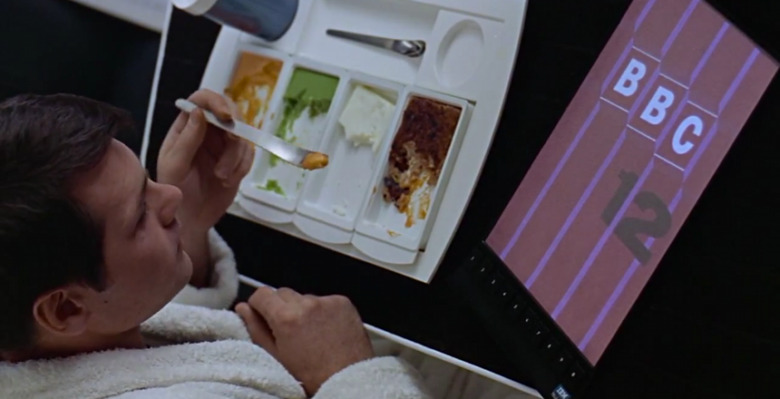 From 2001: A Space Odyssey to "Sony Style Designs", Samsung is having some fairly bad luck, it seems, with finding designs that Apple may have been inspired by for their iPhone and iPad devices. This is all part of a court case going on in the United States in which Samsung is being accused of creating devices that are so similar to Apple's products that they feel they've been robbed, so to speak. The case centers around patent infringement, prior art, and the idea that one company may be inspired by another without "copying" them without mercy.
Today's revelation comes in a sheet submitted by Judge Koh, in charge of this case, which includes several prior art examples that Samsung says came before the iPad and/or the iPhone which Apple must have been inspired by. We've seen most if not all of these examples before, leading up to this case, but with one swoop, the judge appears to have dismissed the lot of them. Above what you're seeing is a scene from 2001: A Space Odyssey in which an IBM-made concept tablet computer – or a display, rather – is shown in full use. Below is the full list of dismissals shown today.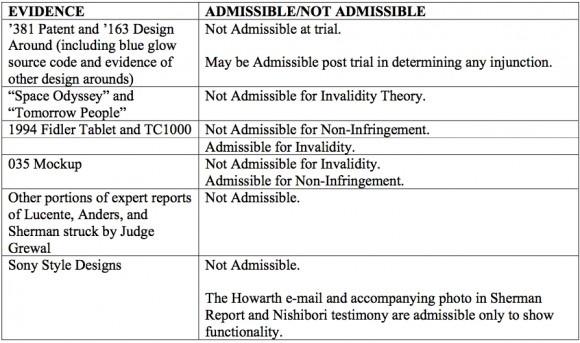 The Blue Glow patent listed in the first row is one in which Samsung is attempting to show that they did not copy Apple's rubber-band scrolling effect in iOS. Most of these items have been dismissed because they do not successfully match up with what Koh sees as close enough to Apple's design for their mobile mainstays OR they're not being seen as important to the proceedings.
In other words, it doesn't matter if Apple's designs had anything to do with the designs in 2001, for example, if Samsung straight up copied Samsung. That's not necessarily what's happening here, but Koh is essentially that Samsung will not be allowed to point fingers at other designs to get the law off their own back.
Check out the timeline below to see additional pieces of this story as the tech trial of the summer continues!
[via AppleInsider]