Samsung EU antitrust charges imminent after Apple complaints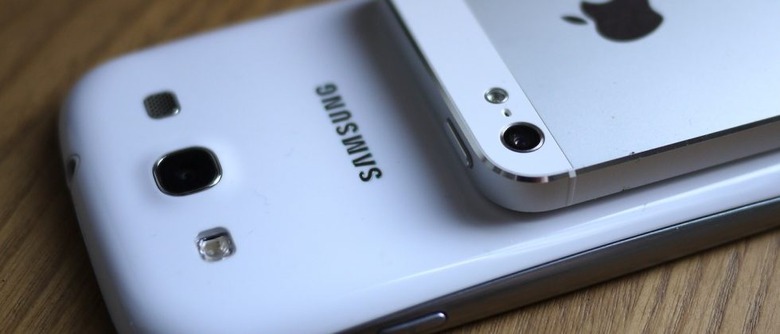 Google isn't the only company in the European Commission's firing line: Samsung faces imminent antitrust charges from the EC, the competition chief confirmed today, over claims the Korean firm inappropriately used its wireless patents. "We will issue a statement of objections very soon" EU competition commissioner Joaquin Almunia said today, Reuters reports, the first official notification to Samsung that it must answer for its behavior in the European market.
The decision perhaps comes as little surprise, given Samsung is already being investigated for antitrust behaviors both in the US and in South Korea.
The EC first notified Samsung that its use of standard-essential patents as legal weapons back in January 2012, after attempting to have Apple products blocked from sale in Europe as part of the ongoing courtroom spat between the companies. Those attempts actually failed to work out, but Apple filed complaints about Samsung's use of the 3G technologies arguing that it was not offering to license them under "fair, reasonable, and non-discriminatory" (FRAND) terms.
"In 2011, Samsung sought injunctive relief in various Member States' courts against competing mobile device makers based on alleged infringements of certain of its patent rights which it has declared essential to implement European mobile telephony standards. The Commission will investigate, in particular, whether in doing so Samsung has failed to honour its irrevocable commitment given in 1998 to the European Telecommunications Standards Institute (ETSI) to license any standard essential patents relating to European mobile telephony standards on fair, reasonable and non-discriminatory (FRAND) terms. The Commission will examine whether such behaviour amounts to an abuse of a dominant position prohibited by Article 102 of the Treaty on the Functioning of the EU (TFEU)" European Commission
Samsung dropped its attempts to have Apple products blocked from store shelves in Europe earlier this week, though the company still intends to chase financial compensation over what it claims are clear patent infringements. It argued that the move was in aid of "protecting consumer choice," having previously accused Apple of trying to forcibly shape the market through over-aggressive litigation.
If found guilty of antitrust behavior, Samsung could face considerable financial penalties levied by the EC. The exact nature of the complaints will not be known until the Commission publishes its statement of objections.