Samsung Epic 4G, WiMAX Galaxy S II And More Tipped For Q3 Launch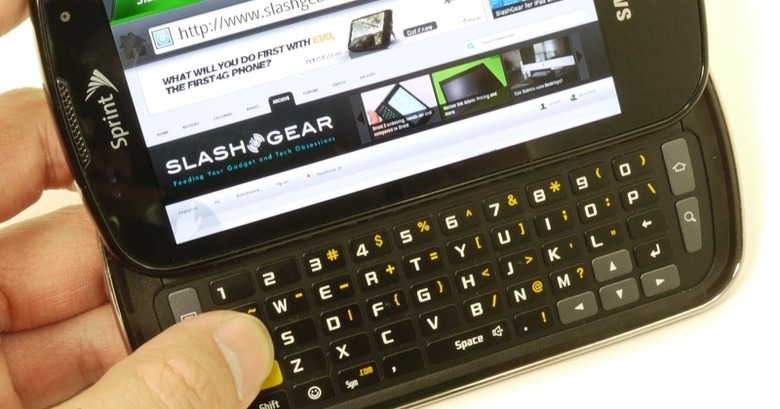 Details of a number of new CDMA phones have leaked, including the Samsung Epic 2 and what could well be the WiMAX version of the Samsung Galaxy S II, aka the "Galaxy Within." According to This is my next's source, the Epic 2 – which will replace last year's Epic 4G – with a 4-inch display, 1.2GHz single-core Hummingbird processor and an 8-megapixel camera, as well as a slide-out QWERTY keyboard of course, will drop sometime in Q3 2011.
The other Samsung is described as "a full touch 4G" phone, with no QWERTY but everything else pointing to one of the US carrier variants of the Samsung Galaxy S II. That would imply a WiMAX upgrade for the Super AMOLED Plus smartphone, though we're guessing the same 1.2GHz dual-core processor and 8-megapixel, Full HD video capable camera.
Next, there's some CDMA BlackBerry news for the quarter, with the Bold Touch and the Monaco (aka BlackBerry Touch) tipped to arrive sometime between July and September. Each will be Global Phones, with both CDMA and GSM radios for use in North America and when roaming abroad. A third, unnamed device will apparently support push-to-talk, as will a few new Kyocera/Sanyo handsets.