BlackBerry Touch aka Monaco/Monza caught in wild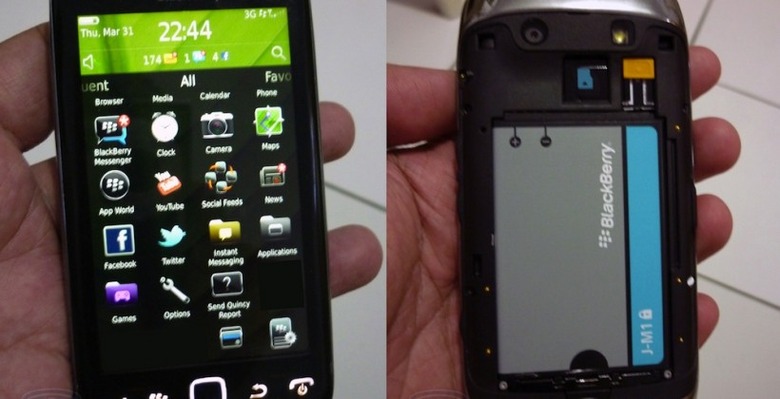 Perhaps the most interesting device from RIM's leaked 2011 roadmap has been caught in the wild, the BlackBerry Touch (aka Monaco/Monza). The all-touch smartphone has found its way into BGR's clutches, who have wasted no time in sharing hands-on photos of the BlackBerry OS 6.1 device.
According to their sources, the Touch will not be part of RIM's existing Storm line, and in fact the Canadian company has supposedly axed that range altogether. It takes SureType with it, the little-loved "physical touchscreen" technology. What OS 6.1 seemingly brings is a switch from a BlackBerry PIN to a BlackBerry ID, which looks like it could be a link to various new cloud services.
Very little in the way of new details from this particular leak, so we're assuming the specs hold true from the original roadmap: that would make it a 1.2GHz CDMA/UMTS World Phone hybrid with a 3.7-inch WVGA touchscreen and 5-megapixel camera with flash. RIM will apparently make the BlackBerry Touch official – along with the BlackBerry Bold Touch, BlackBerry Curve Touch and BlackBerry Torch 2 – at BlackBerry World 2011 in May.