BlackBerry Bold Touch 9900 caught in wild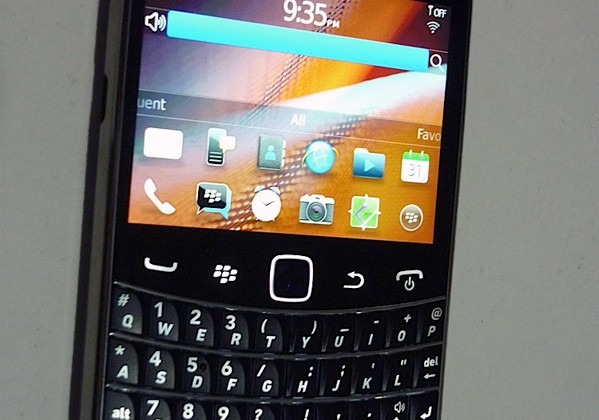 RIM's 2011 smartphone range just refuses to stay under wraps until the Canadian company officially outs them, and after last week's BlackBerry Touch (Monaco/Monza) leak, it's the turn of the BlackBerry Bold Touch 9900 to get fondled. BGR's sources came through with a unit, which is said to be just as solid as you'd hope from a BlackBerry QWERTY device, with the added benefit of a "very responsive" touchscreen.
There's also a new, large battery – though no word on exactly how large – which should hopefully keep the Bold Touch running for a decent length of time despite the extra input option. No other specs, so we're going from the the original RIM roadmap leak: a 1.2GHz Qualcomm processor, quadband GSM/dualband UMTS, 5-megapixel camera on the back, and WiFi b/g/n with 2.4GHz/5GHz support and mobile hotspot functionality.
It's also tipped to be the slimmest BlackBerry ever, though as you can see in the gallery below it's still not quite at the level of the iPhone 4. As with the Monaco, the Bold Touch 9900 is expected to make its official debut at BlackBerry World in early May, with a retail launch in June or July 2011.