Samsung chief's arrest, bribery, corruption, scandal, and a horse (Made Easy)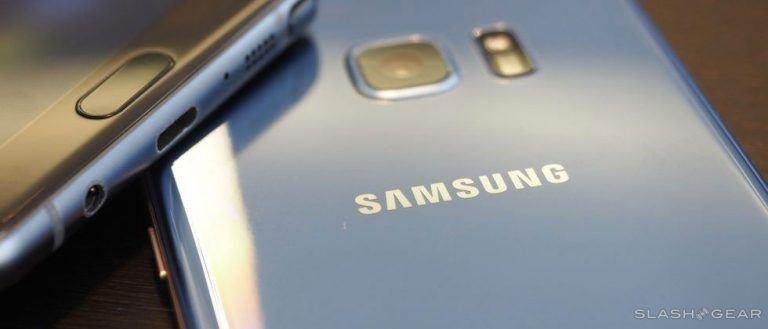 Samsung is involved in an alleged bribery scandal that includes the president of South Korea, $36m in funds, and an equestrian horse. The scandal involves Samsung's de-facto leader Lee Jae-yong (aka Jay Y. Lee), the grandson of the founder of the company*. It also involves South Korean President Park Geun-hye and her suspension from power amid impeachment proceedings – also as a result of bribery schemes involving "dozens of Korean companies".
Samsung's Lee and the President of S.Korea
According to Bloomberg, Park's confidante Choi Soon-sil took contributions from Korean companies in exchange for preferential treatment. Samsung also (separately) allegedly sought a preferential treatment in the merging of two companies in the year 2015: Cheil Industries Inc. and Samsung C&T Corporation. NOTE: *Lee Jae-yong has been the de-facto leader of Samsung since his father Lee Kun Hee was hospitalized in 2014.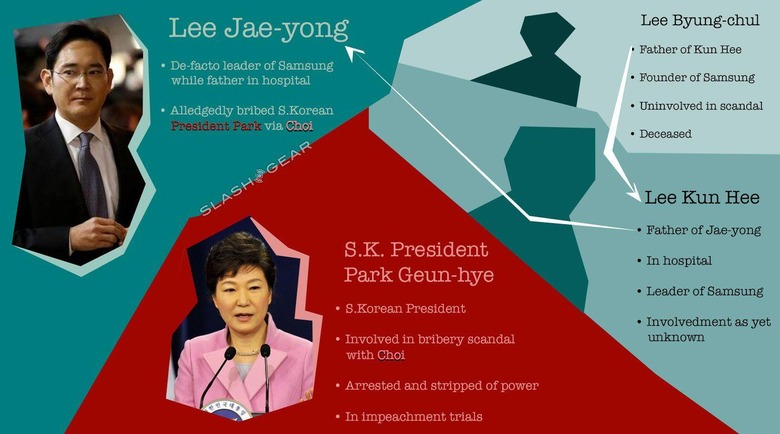 The charges also suggest that part of the $36m (or as much as as much as $38 million [43 billion won]) in funds were used to get government support for Lee's succession to the lead of Samsung. It's suggested that Lee's role was to order Samsung to provide funds to President Park's associate Choi (and others) in exchange for preferential governmental measures.
According to Korea's Yonhap News, the court in charge of this case sent a text message to the press regarding today's arrest. "The rationale for and the necessity of (Lee's) arrest," said the message, "is acknowledged considering the new charges and additional evidence collected." The court referenced here the fact that this arrest was first sought by special prosecutors all the way back in January of this year.
Choi's daughter Chung Yoo-ra and a dressage horse
During earlier proceedings, it was revealed by Lee that he'd had private meetings with Park in the past. According to Bloomberg, Lee also confirmed that Samsung had "provided a horse worth 1 billion won that was used for equestrian lessons by Choi's daughter."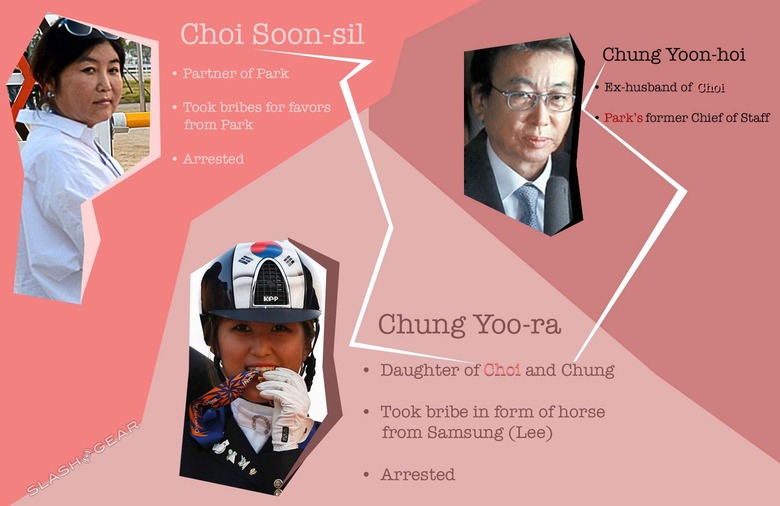 Choi's daughter Chung Yoo-ra was also arrested earlier this year in Denmark. According to CNN, Chung Yoo-ra was captured on the night of January 1st, 2017, after "months in hiding" – so said special prosecutors involved in that separate case. Chung is herself a relatively famous figure in South Korea, having won Gold in the 2014 Asian Games for dressage.
Below you'll find a video presented by 씨리얼 (Serial) on YouTube. It's a relatively humorous take on the life of Chung, especially as it relates to the more grand scandal going on in South Korea with the president.
Merger and Lee Control
It's also important to note that South Korea's National Pension Service played a "key role" in the approval of the merger of Cheil Industries Inc. and Samsung C&T Corporation. The National Pension Service (a public pension fund, mind you) was the largest investor in Samsung C&T and is the largest investor in South Korea as of 9/12/2010 according to Bloomberg.
The merger left Lee with 17% of the combined company – called "Samsung C&T". This stake made Lee the largest shareholder in Samsung C&T, while Samsung C&T is in turn a large shareholder in Samsung Electronics. Stick around as we continue to investigate, and have a peek at our previous reports to see more.
Wrap-up and Key
This is a complicated set of events and players, so we're going to wrap up with a sort of key to keep them all organized. We'll refer back to this in the future when this case progresses, without a doubt. First, to list the players:
• Lee Jae-yong, de-facto Samsung leader, arrested on charges of bribery*• Lee Kun Hee, Jae-yong's father, in hospital, scandal involvement unknown• Park Geun-hye, Korean President, stripped of power, in impeachment trials*• Choi Soon-sil, partner of Park, took bribes for favors from Park*• Chung Yoon-hoi, ex-husband of Choi, Park's former Chief of Staff• Chung Yoo-ra, daughter of Choi, took bribe in form of horse*
All of the people on the list with a * star at the end of their description are either in jail or detained by the authorities in some form, and are either facing trial or awaiting trial. A final important note, for now: At this time it does not seem that either Le Kun Hee or Chung Yoon-hoi are implicated in any of this scandal. That does not mean they are not involved, but at this time they do not seem to be major players.