Samsung's chief faces arrest over vast corruption scandal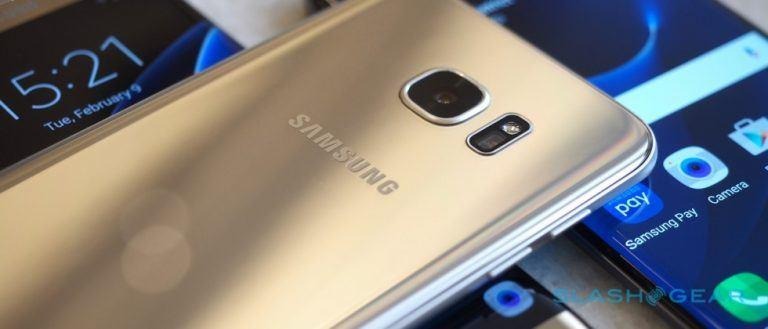 It's not a good week for Samsung executives, with special prosecutors in South Korea looking to arrest Lee Jae-yong for his involvement in political corruption in the country. Although officially vice chairman of Samsung Electronics, Lee – the son of Samsung's chairman – has over the past months taken on more and more of the leadership role at the company, given his father's continuing ill health. Now, he faces serious charges in the ongoing scandal that has rocked the country.
According to investigators, Lee instructed Samsung executives to make off-the-books payments to a confidante of South Korean President Park Geun-hye. That was done, they allege, in order to secure more preferential regulatory treatment by Choi Soon-sil, a close friend and advisor of President Park. Choi is accused of clearing around $70m through two foundations, with companies donating ostensibly for charity but in reality, so law enforcement claims, to curry political favors.
Samsung's part in that, it's said, is reportedly worth as much as $36m. The company reportedly donated considerably to the foundations, as well as placing contracts with a Germany-based consulting firm that Choi operated. Lee already admitted that Samsung bought a horse for Choi's daughter, a $900,000 purchase.
Now, Choi faces charges of coercion, bribery, and abuse of power. President Park was impeached in December 2016, suspended, and now the country's Constitutional Court is weighing in on how to proceed with the politician next. Samsung's Lee had already faced investigator's questioning last month, but the independent counsel which is operating in parallel with state prosecutors have now requested a warrant for his arrest.
Lee is accused of bribery, embezzlement, and perjury in the case. According to the counsel, he leveraged Choi's political heft to pave the way for approval for a merger of Cheil Industries and Samsung C&T in 2015, which at the time was seen as essential for the family to keep a grip on the sprawling conglomerate. A South Korean court will review the request on Wednesday this week, with Lee appearing in front of a judge who will weigh the calls for his arrest.
The vice chairman's elevation to the top of Samsung Electronics has been unusually rapid. Traditionally, Lee Jae-yong would have remained as vice chairman at best until his father's death but, with the official chairman unconscious following a heart attack, an early shift in power was recommended.
"More than two years after the hospitalization of Chairman Kun-Hee Lee, the Board of Samsung Electronics believes that the time is now right to nominate Jay Y. Lee as a member of the Board to allow him to take a more active role in the Company's strategic decision-making," Samsung Electronics said in a statement back in September 2016. That was followed by a vote in October. Although the vote was premature, Lee Jae-yong had been expected to be voted onto the board at Samsung's Annual Meeting in 2017.
Now, Samsung insists that it "did not make contributions in order to receive favors" in a statement today. Lee Jae-yong had previously stated that he was unaware of any payments made to Choi around the time of the merger.
"The national economy is important, but upholding justice is more important," Lee Kyu-chul, a spokesman for the independent counsel said of the move to arrest the exec, the Washington Post reports. Samsung is South Korea's largest conglomerate, and there had been fears expressed that targeting the highest level of its leadership team could have significant impact on South Korea's economy given it accounts for roughly a fifth of the nation's exports.