Samsung backtracks on Galaxy Tab figures: customer sales "quite small" [Updated]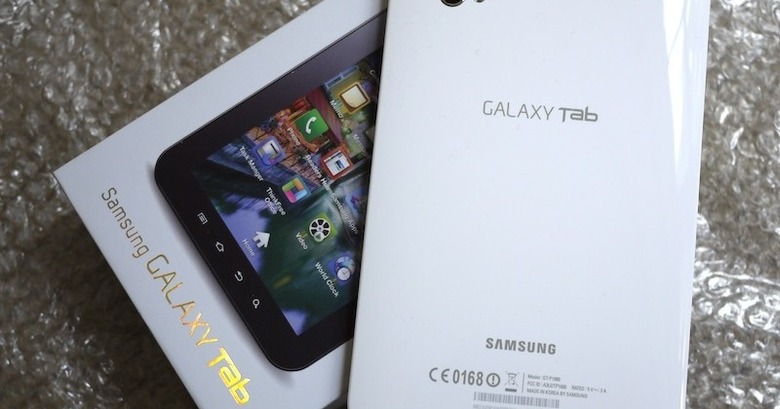 Samsung has admitted that its much-vaunted sales figures for the Samsung Galaxy Tab did not, in fact, refer to sales to end-users, but were merely shipment figures to retailers and carrier partners. The company had announced 1m sales of the 7-inch Android tablet back in early December 2010, and claimed to have passed the 2m sales point late last week; however, when questioned during Samsung's quarterly earnings call, the WSJ reports, a Samsung executive admitted that actual customer sales were still "quite small."
"Well, your question was on sell-in and sell-out. As you heard, our sell-in was quite aggressive and this first quarterly result was quite, you know, fourth-quarter unit [figure] was around two million. Then, in terms of sell-out, we also believe it was quite small. We believe, as the introduction of new device, it was required to have consumers invest in the device. So therefore, even though sell-out wasn't as fast as we expected, we still believe sell-out was quite OK." Lee Young-hee, Samsung
The issue appears to be in how Samsung breaks down "sales", using "sell-in" to describe sales to vendors and carriers, and then using "sell-out" to describe those vendors' sales to end-users. So far, Samsung appears to have been using "sell-in" figures to describe Galaxy Tab sales without necessarily making that entirely clear.
Samsung declined to give "sell-out" figures during the call, instead suggesting that "the tablet is relatively new and we need to see how the market develops before we give any firm numbers."
Update: Samsung is contesting the quote, suggesting it was actually "quite smooth"; more here.