Samsung ATIV Tab Windows RT tablet hands-on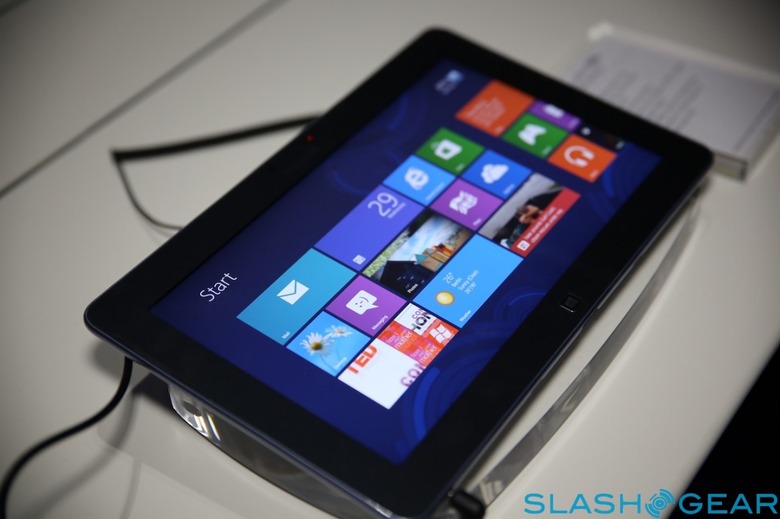 Samsung's cheapest new Windows tablet for IFA is arguably its most interesting: no removable keyboard, but Windows RT on an incredibly lightweight form factor. Strongly reminiscent of Samsung's Android tablets – no great surprise there, really – it's a well-made and impressively slim slate with a tactile brushed aluminum rear panel that feels great in the hands.
Inside there's a Qualcomm Snapdragon S4 processor speeding at 1.5GHz, paired with 2GB of RAM; no sign of a Windows RT slate running Samsung's own Exynos chips yet. As with the ATIV Smart PC and Smart PC Pro there's both rear and front-facing cameras, though the quality on the latter was very poor.
The biggest drawback we could see was the absence of a stylus. Samsung is including its S Pen with the Note II, Note 10.1, and the two Windows 8 tablets, with note sync across all of them, but the ATIV Tab makes do with 10-point multitouch. True, for many tableteers that won't be an issue, but it's a disappointing omission in what was shaping up to be an impressively cohesive range.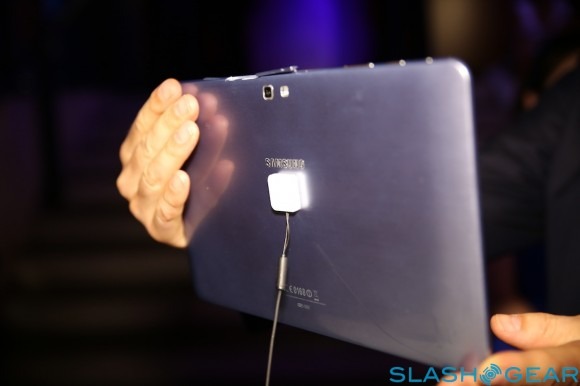 Still, as Windows slates shape up, the ATIV Tab is looking to be a solid contender. Screen quality is on a par with the rich, bright and color-saturated Android models in Samsung's range, and we can't argue with the speed at which the Snapdragon runs. We like Samsung's array of ports, too: the micro-HDMI output is a useful addition, as is the USB for plugging in a keyboard and mouse.
Price will be the deciding factor, and that's still to be announced. If Samsung can match – or preferably undercut – the new iPad then it stands a chance of swaying users who might have bypassed Android for its patchy tablet app support and unfamiliarity with the standard PC desktop.