Samsung ATIV Smart PC Pro hands-on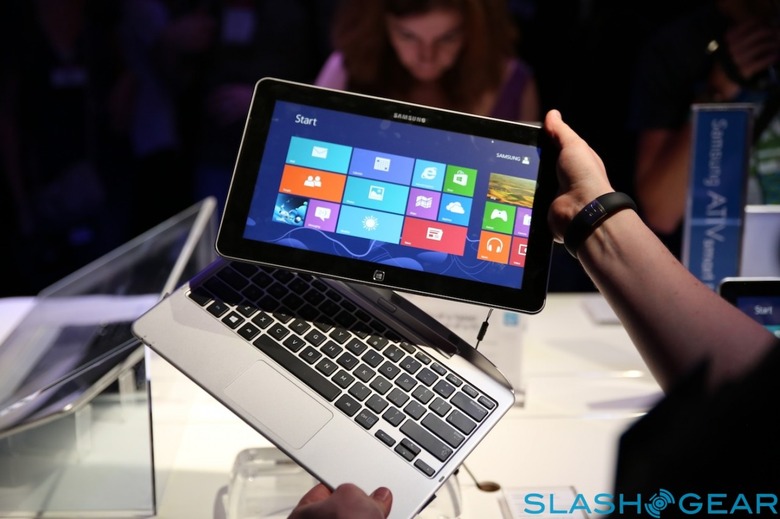 Samsung's second ATIV Smart PC hybrid, the Smart PC Pro, is the more serious of the Windows 8 docking pair, packing a more powerful processor but giving up battery life along the way. Under the hoot is an Intel Core i5 CPU with 4GB of RAM and up to a 256GB SSD, while runtimes are up to 8hrs. Read on for our first-impressions.
At first glance it would be easy to mistake the Smart PC and Smart PC Pro, though the latter is slightly thicker and – when you snap the slate out of the keyboard dock – noticeably heavier in the hand. It still has an S Pen for digital handwriting and sketching (Samsung unfortunately didn't leave a stylus to hand to actually test) but you now get a 1080p display, which is bright and colorful (though still falls short of the resolution on, say, the new iPad).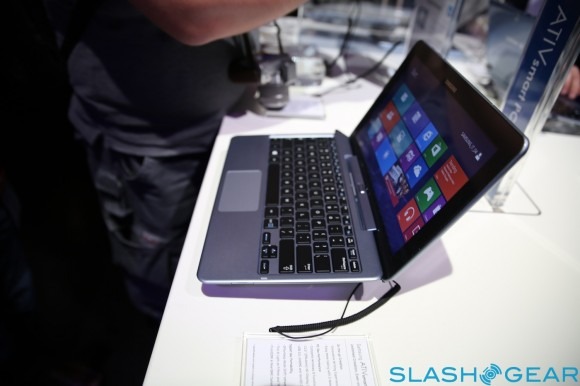 The power under the hood pays dividends, though. Apps loaded quickly and we were able to flick between them with no lag, though the software isn't final; we couldn't get screen rotation to work, and we couldn't write S Note memos with our fingertip.
The keyboard is perhaps the weakest point. Key travel is unsurprisingly shallow, which isn't a deal-breaker, but the light weight of the 'board means the Smart PC Pro is prone to rocking back from the weight of the top section. Add to that the somewhat plasticky feel, which is less tactile than the slate part.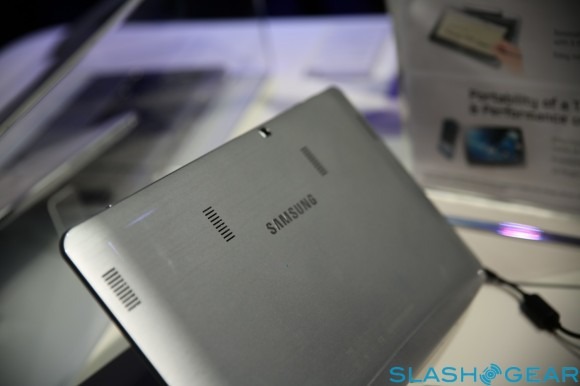 Of course, "more serious" also means "more expensive" and the ATIV Smart PC Pro carries a heavy premium over its more humble sibling. Samsung will be asking $1,119 for the tablet with a 128GB SSD when it hits shelves on October 26 in the US.