Samsung ATIV Smart PC and Smart PC Pro with keyboard dock unveiled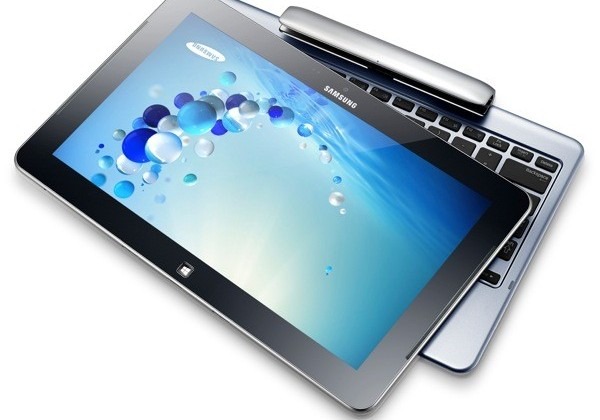 While up on stage for their Unpacked event Samsung hasn't wasted any time announcing a slew of new devices. What you'll see next is their new Smart PC. With an 11.6-inch HD display tablet that combines into a very Transformer-like keyboard dock this PC offers both a portable and a full keyboard typing experience.
Let's forget a minute that Samsung just got sued by Apple and look at just how extremely similar that picture above is to the ASUS Transformer and Transformer Prime Android tablets. Moving on! The Samsung ATIV Smart PC and Smart PC PRO are similar to the earlier announced ARM Windows RT model — only will offer the full experience.
With a fully detachable keyboard, S-Pen stylus input and more these tablets that double as laptops will be compatible with both the upcoming Windows 8, as well as the older and still extremely popular Windows 7. The 11.6-inch display only comes with a 1366 x 768 resolution but the rest of the specs are quite nice.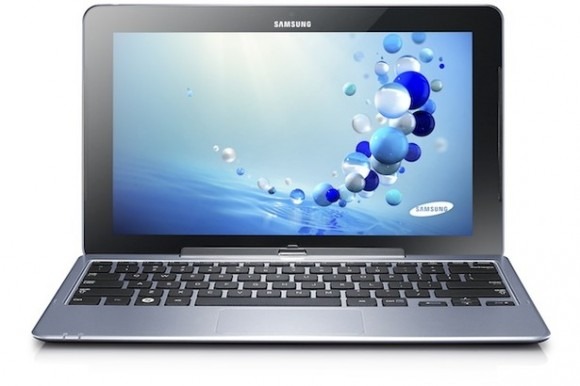 The Smart PC comes with a lower Intel ATOM processor, 3G/4G capabilities, 2GB of RAM, HDMI-out, 128GB storage, and an 8 megapixel camera all running for about 13 hours according to Samsung. The beefier ATIV Smart PC Pro however comes with a much improved Intel Core i5 processor, 4GB of RAM, 256 GB SSD, 1080p HD display, USB 2.0 and 3.0 as well as HDMI-out. It does suffer in battery life and a smaller 5 megapixel camera though.
Samsung hasn't unveiled any official pricing or release date details but surely they'll be coming along here shortly. With Windows 8 not arriving til the tail end of October we are hopeful for a mid September launch. Stay tuned for our hands-on coming up momentarily.