Samsung ATIV Book 9 Plus arriving this month for a premium [UPDATE]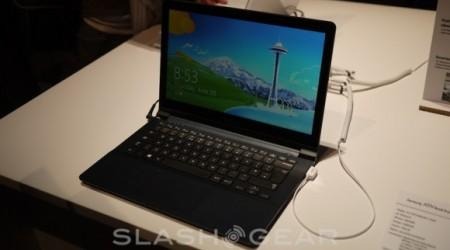 Back in June, Samsung outed a handful of new products, including a new flagship Ultrabook called the ATIV Book 9 Plus. One of its most notable features is the 13.3-inch touchscreen display that boasts an impressive resolution of 3200x1800, making it one of the most highest-resolution laptop displays on the market, and it looks like it's being released this month.
Retail store B&H Photo has listed the new laptop on its website with an "expected availability" date of August 20 and a price tag of $1,399 — certainly not the cheapest laptop around, but a pixel-dense display like this one certainly won't sell for cheap. It also doesn't hurt that there's a 1.6GHz dual-core Core i5 processor, 4GB of RAM, and a 128GB SSD on the inside.
UPDATE: Full release details have now been shared by Samsung for this device – pre-orders begin on August 18th and the price tag is indeed $1,399.99 USD.
The laptop is available for purchase right now on B&H, so if you've been waiting to order Samsung's latest laptop, now is the time to jump on board in the hopes that you might get it earlier than everyone else. Of course, the date they have listed could easily change, but we wouldn't be surprised if that was the official date.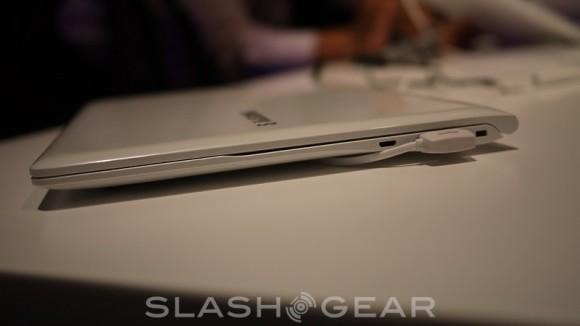 However, when Samsung unveiled the new laptop back in June, they failed to mention a release date or a price, making us only wonder as to how much they would sell such a machine. We've already heard details on the Lite, which is the Plus's cheaper brother that comes with mid-range specs for those on a budget, and that will be priced at a more reasonable $799.
We even got our hands on the ATIV Book 9 Plus, and we were impressed at the laptop's thin profile and extremely-clear display that showed on photos with pure sharpness. It's definitely a display that you don't see every day, and Samsung knows that people will pay a premium to own it.
VIA: Engadget