Samsung ATIV Book 9 Lite Gets Priced And Dated For Imminent US Launch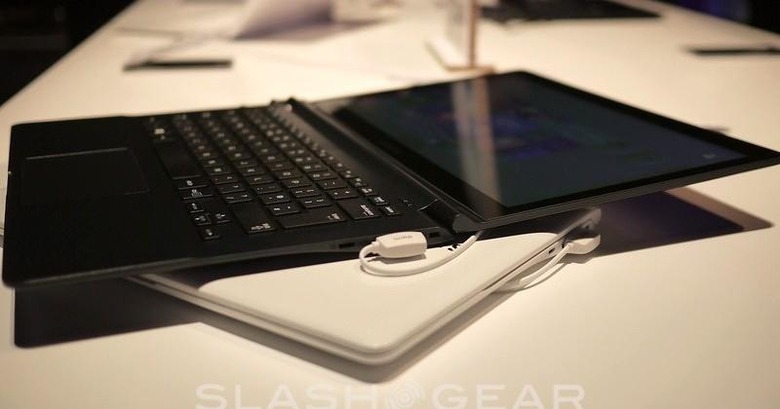 Samsung's ATIV Book 9 Lite will hit US stores on July 28, Samsung has confirmed, with the new touchscreen Windows 8 ultraportable up for preorder today. Announced at Samsung's Premiere event last month, the 13.3-inch notebook is priced from $799.99 with AMD's quadcore 1.4GHz A6 chipset inside, and a 10-finger multitouch display.
There are also AMD Radeon graphics and 4GB of DDR3 memory, while storage is courtesy of a 128GB SSD. Connectivity includes WiFi, micro HDMI, mini VGA, two USB ports (one 2.0, the other 3.0), an SDXC card reader, and a headset socket.
Samsung is claiming the 1366 x 768 ultraportable will run for up to 5.5hrs on a single charge*, which is short of what Apple is offering from the Intel Haswell powered 2013 MacBook Air. The 13-inch Air we recently tested ran for more than double that, though it's worth noting that it's at least $300 more than the Samsung.
*NOTE: This 5.5 hours of battery life comes from a Mobile Mark 12 test, while Samsung is keen to note that with Mobile Mark 7, the device gets up to a cool 8.5 hours of battery life. Just to be clear!
The 12.76 x 8.82 x 0.69 inch, 3.48 pound chassis is made of plastic – you'll need to step up to the Samsung ATIV Book 9 Plus if you want metal – though from our hands-on with the notebook we know it feels sturdy and well put together. Samsung will offer it in white or black finishes.
It also plays nicely with your smartphone, assuming you have a Samsung Android device. Hooked up via USB, Samsung SideSync makes it possible to send messages; browse maps, photos, and other multimedia; and edit files stored on the Galaxy handset from the ATIV Book 9 Lite's keyboard and touchpad. Dragging and dropping files between the two is also supported.