Samsung 2012 HDTV pricing leaks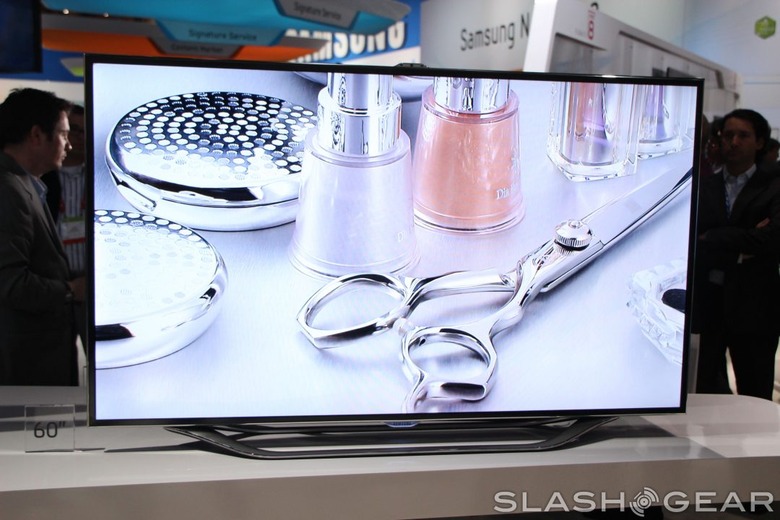 Samsung didn't hold back with new HDTVs at CES last month, and now pricing details for the bulk of the range – though not the coveted 55-inch OLED set - have emerged. The company is pushing voice and gesture control across a number of its smart TVs, and there are some premium prices to match as HDGuru's sources have illustrated. Figure on paying from $2,699 for the 46-inch 8000 Series with the interactive remote, 0.2-inch thick bezel and 3D support.
That climbs all the way up to $7,299 for the largest 75-incher in the 8000 Series. Alternatively, you can get the 7500 Series from $2,399, the 7100 Series from $2,199, and the 6500 Series from under $1,579. In addition to LCD screens, Samsung has new plasmas for 2012: the top-spec PNE8000 kicks off at $2,249 for the 51-inch model, while the cheapest 51-inch Samsung plasma is the 3D, smart TV enabled PN51E6500 at $1,619.
Some of the sets get Samsung's "interactive remote" which, we're assuming, is the touchpad and microphone-enabled Samsung Smart Touch Control the company revealed earlier this month. That will allow you to navigate through smart TV menus by gesture or voice command.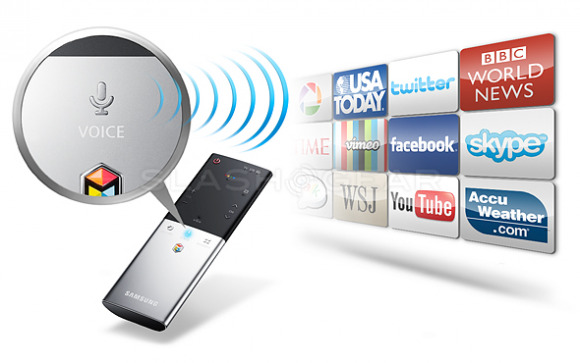 We'll have to wait a little longer to find out exactly how much Samsung's OLED set will cost – figure on something comfortably in excess of the top-tier LCD and plasma models, however – and bear in mind these figures are the company's "minimum advertised prices" for dealers. You may see some mark-ups in-store, so don't be afraid to haggle.
[via Engadget]