Rubinstein laments loss of Palm in light of webOS-influenced industry

This week former CEO of Palm Jon Rubinstein spoke up on Palm and the software and user interface elements the company created that are now being adopted industry-wide. For those that knew the mobile operating system webOS as created by the former company called Palm, the release of iOS 7 – as well as many other updates to OS' both mobile and desktop – the similarities to certain unique elements cannot be dismissed.
Speaking with Fierce Wireless editor Phil Goldstein, Rubinstein let it be known that he's continuing to push forth on several boards after Palm. He's previously been the CEO of Palm, an executive at Apple, and is now working on the boards at Amazon and Qualcomm. Having been asked about what he's thought about "multitasking cues" being taken from webOS for iOS 7, he responded by saying that it's not just mobile platforms that are moving forward with innovations founded by Palm.
"If you look at the notifications on Mac OS X, it looks just like webOS, too. We did a lot of things that were very, very innovative. Obviously, multitasking, notifications, Synergy, how we handled the multiple cards.

There's a long list of stuff we did that has been adopted by Microsoft, Apple and Android. Our over-the-air updates and mechanism has been updated by everybody. Our whole Synergy concept is now becoming much more common. I don't think anyone has implemented it as well as we did yet, but clearly they're all heading down that direction." – Rubinstein
If you're unfamiliar with how webOS works or where it is today, you'll want to take a trip down memory lane with the recently produced Palm Post-Mortem, while details of the recent LG purchase of webOS and Open webOS 1.0 will keep you busy. You'll also want to see SlashGear's original HP TouchPad review to see what webOS looked like last.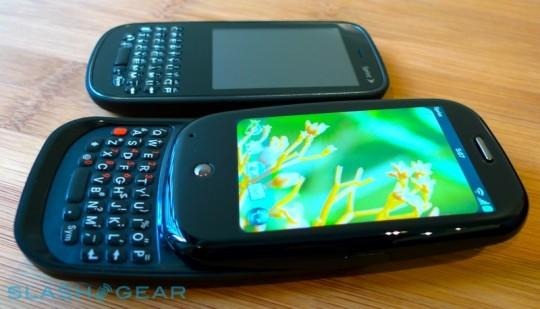 Rubinstein also spoke up on what Palm should have done different – what he would have done different, that is, if he could go back and influence certain moves in the company. Starting with HP, it would seem most obvious, moving on to their Verizon deal – more of which you can learn from our 2010 interview with Rubinstein, as it were.
"Well, I'm not sure I would have sold the company to HP. That's for sure. Talk about a waste. Not that I had any choice because when you sell a company you don't get to decide that. Obviously, the board and shareholders decide that.

If we had known they were just going to shut it down and never really give it a chance to flourish, what would have been the point of selling the company?

I think the deal we had with Verizon really hurt us, but who knew that at the time? These things are all hindsight." – Rubinstein
Finally the former CEO of Palm and current influencer of boards spoke up on how the wireless industry is turning a page when it comes to mobile carriers. While in the past it was a given that a company like Verizon or AT&T would be given the major upper-hand in deciding how a smartphone was delivered to the public, Rubinstein speaks on how manufacturers are gaining traction for their own experiences to be pushed.
"A lot the stuff we were trying to do with Palm and a lot of things we told carriers they were wasting effort on has turned out to be true.

We always argued with the carriers. They wanted to have their specific goofy services and stuff, and they would pressure to try and support their stuff when we didn't want to. All of that stuff has gone away. No one uses that stuff anymore.

... If you go back at look at our original premise for a lot of the stuff we did at Palm when I got there, I think it's all really played out as expected. The carriers are becoming more of a service provider as far as providing Internet connectivity vs. other stuff. Customers are getting a little more choice than they used to get, which is a good thing." – Rubinstein
Sound good to you? Where do you see webOS and the influence of Palm appearing today, if you're familiar with their dealings and user functionality of the past? Do you, too, lament the loss of the software? Make with the comments and tell the world if you're on the same side as Rubinstein!