Jon Rubinstein leaves HP after webOS cut loose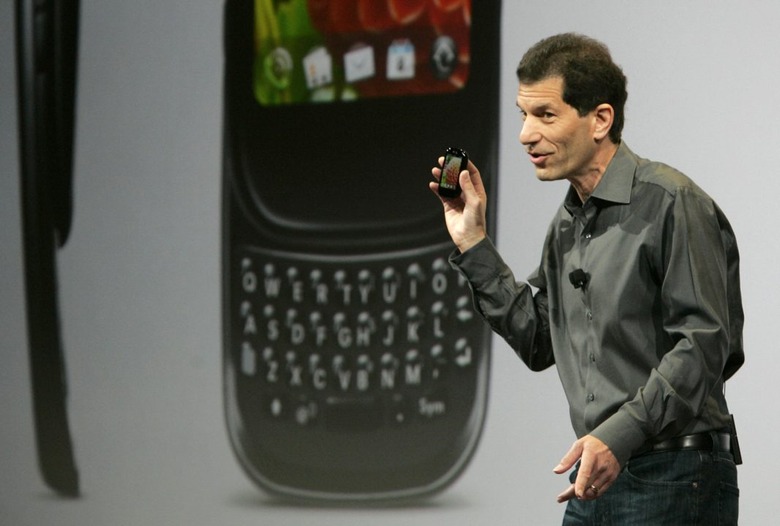 Jon Rubinstein, the ex Palm CEO who joined Hewlett Packard after the company acquired Palm back in April 2010, has left the company. No reason for the executive's departure has been given, though according to AllThingsD Rubinstein leaves HP effective today; "Jon has fulfilled his commitment and we wish him well," HP spokeswoman Mylene Mangalindan said of the news. Rubinstein had been chief of the webOS division within HP, but was subsequently moved to a more generic "product innovation role."
HP subsequently decided to release webOS as an open-source package, turning its focus back to PCs, laptops and Windows-based tablets.
However, while many have blamed HP for mishandling the webOS acquisition and the few devices the company launched running the software, Rubinstein himself has also been fingered for some of the blame. Sources within the company claim he selected WebKit for the underlying engine for webOS with little understanding of the technical challenges that would involve.
"We just weren't able to execute such an ambitious and breakthrough design" Paul Mercer, former senior director of software at Palm claims, insisting that Rubinstein's decision meant webOS phones and tablets would never be as slick in their performance as, say, Apple's celebrated iPhone.
Rubinstein has "no immediate plans" according to the sources. Before his tenure at Palm, the exec worked at Apple, where he was instrumental in the company's first generation iPod project.