Epic Palm post-mortem details a lost legacy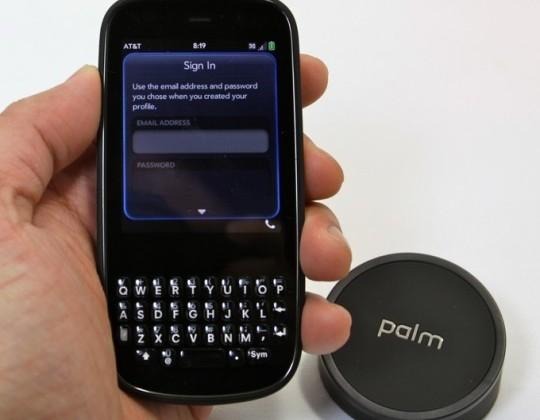 It's not every day you hear of a smartphone technology getting its own massive 22,000 word, 55-page write up. But that's just what's been announced this week as the article known as "Palm: I'm Ready to Wallow Now" is offered up on the back of the decades-long history of the operating system. Writer Thom Holwerda speaks of the death of the mobile operating system and the long – surprisingly long – life it had before its demise.
The history of Palm, as Holwerda tells it, begins before the company was created. Back when one of the several co-founders Jeff Hawkins learned about handwriting recognition and studied it well before the birth of the first Palm Pilot. He even goes back to the 1960s to see the RAND Corporation's showing of the GRAIL Project and the creation of the RAND tablet. Have a peek at a demonstration video of the Rand tablet with Alan Kay from back in those fabulously exciting times here:
From there – and from several other sources, of course – handwriting recognition was born into the public conscious. From there, 6,000 words later, Holwerda begins what ends up speaking one of several times about the reader. It's interesting how – since this text is based online in a blog-centric environment – Holwerda makes it clear that the article is long. Extremely, massively long. He makes guide points throughout the body of the text to make sure the reader understands where they are – what a world we live in!

Holwerda goes on to speak on how the Palm V came to be, how the hardware in the Palm collection came to influence the smartphone world and how Palm's webOS mobile operating system was eventually pushed to the Smartphone. It becomes clear how Palm went down a road where they could have been great – a chart included above shows what his view was and is on how Palm's approach with mobile could have taken on iOS and Apple in the sweet spot between too few features and too many features – Android going down that tunnel, too.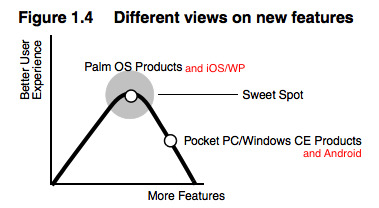 And There's the death of Palm and webOS, complete with the "wallowing" promised in the title of the piece. Truly astounding is the read that'll have you either gripping your kneecaps in anticipation of a new page or crashing and falling asleep at every turn. Do you want to know everything there is to know about Palm? You're in luck – it's just been written.
[via OSnews]