Roku Streaming Stick lands October; Apps updated plus Vudu added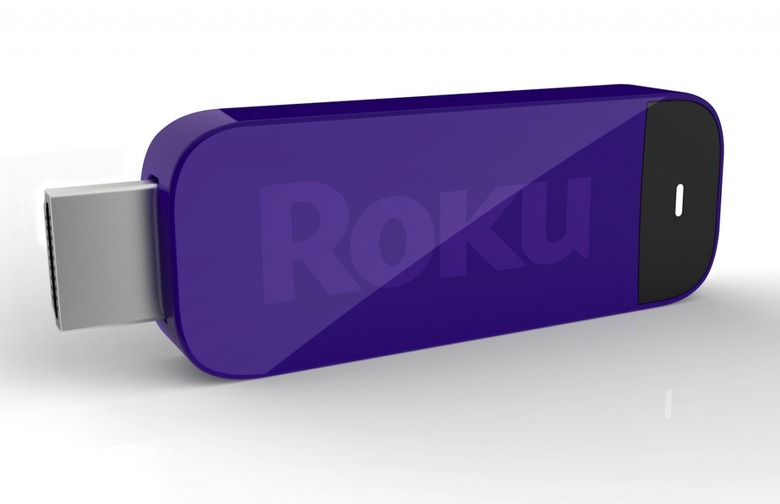 Roku's Streaming Still will drop in October priced at $99, the company has confirmed, and there's new content from Vudu and media shifting functionality in the updated mobile apps to tide you over until then. The Streaming Stick, announced back in January, eschews the regular Roku STB in favor of a smaller HDMI dongle that discretely plugs directly into a spare port on your TV and sucks MHL control signals from your normal remote if you have a compatible set.
Alternatively, there's the motion-control Bluetooth remote that we saw introduced with the Roku 2 XS. It's a more compact and streamlined option, particularly if you've wall-mounted your TV, and uses WiFi to get online (there's no ethernet option, unsurprisingly). Some TV manufacturers will be bundling the stick as well.
As for Vudu, the subscription-free movie rental service has been added as a new channel on Roku 2, Roku HD, Roku LG, and Streaming Stick models. It allows viewers to browse by name, genre, release, populatiry, top picks, video quality, MPAA rating, studio, purchase option, and Rotten Tomatoes rating, as well as including title/actor search.
Various extras, including cast bios and trailers, are on offer, and it's possible to preview the first two minutes of each film. Movies will be streamed in HD, and with Dolby Digital Plus 5.1/7.1 surround, and new users will get $5.99 of free credit when they pair up their Roku box.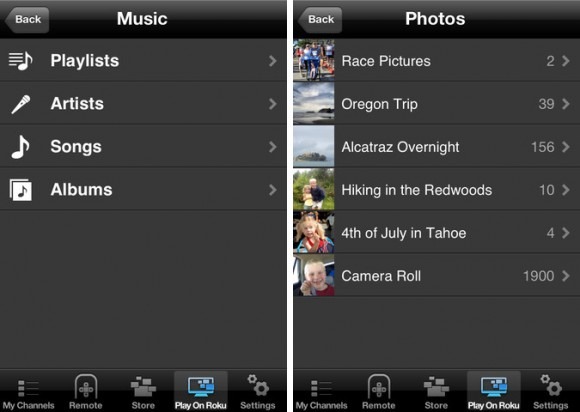 Finally, the Roku mobile apps for iOS and Android have been updated, with the ability to stream music playlists and photo galleries from a phone or tablet directly to your TV, via a Roku 2, HD, LT, or Streaming Stick, with the new Play On Roku feature. There's also the ability to launch channels by voice on Android devices and to rename individual Roku players to make streaming to a particular screen easier.
The new apps are now available to Roku's international customers in the UK, Canada, and Ireland, and should be showing up in the App Store and Play market today.