Roku 2 official: Angry Birds intros casual gaming support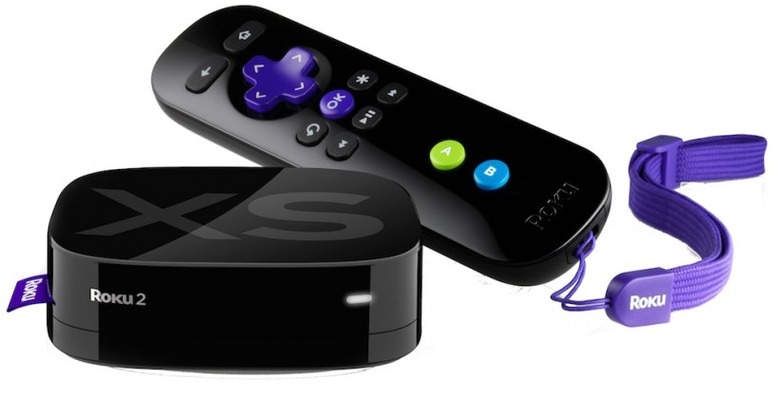 Roku has revealed its new range of Roku 2 media streamers, slimming down the Netflix-friendly STBs and adding in casual gaming support. Bundling Angry Birds with select models, and promising a greater range of roughly $5 titles between now and the end of the year, the Roku 2 boxes also support up to 1080p Full HD video and are priced from $59.
As before, there are three models to choose from: the Roku 2 HD is the entry-level, $59 model, with up to 720p HD playback support, while the Roku 2 XD comes in at $79 and offers 1080p. Finally, there's the Roku 2 XS, at $99, which also supports 1080p, adds an ethernet port and USB, and debuts the company's new Bluetooth remote control. That remote can be waved around, Wiimote-style, to control the on-screen gaming; Roku 2 HD and XD buyers can grab it separately for $29.
There's also a selection of new channels in the pipeline, including AOL HD and FOXNews, along with Facebook support. The latter allows you to view your Facebook friends' photos and videos – along with any attached comments – on your big screen TV, while Roku promises that YouTube support is also on the roadmap.
All three models will go on sale by the end of July.