Roku 4K HDR Streaming Stick tipped to undercut Apple TV 4K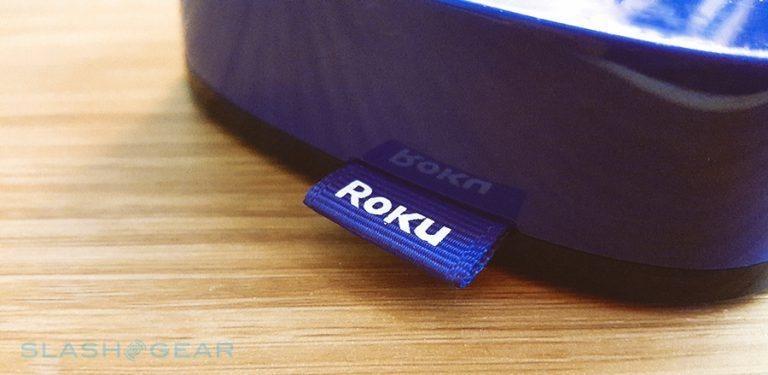 Roku looks set to undercut Apple's new Apple TV 4K with some affordable Ultra HD of its own, with chatter of a new midrange streaming stick. The new adapter, the Roku Streaming Stick+ with 4K HDR, is said to be one of a number of set-top boxes and dongles that the company is working on for 2017, though that's not the only hardware in the pipeline. Indeed, the way you interact with your Roku looks to be getting a big change, too.
According to Zatz Not Funny's sources, the 4K HDR Streaming Stick+ will land in the middle of Roku's line-up. Whereas other 4K-capable adapters from Google and others have seen their dimensions swell as the resolution grows, Roku has apparently managed to maintain the stick form-factor we've seen from the company before.
There'll also be a new 2017 Roku Express, to mop up sales in the low-end for those just wanting to get some streaming content on their existing TVs. That'll have "a significant performance bump," it's claimed, though remain around a quarter of what you'd pay for Apple's latest Apple TV 4K.
Unclear is whether it'll get the new remote control which has also leaked. The new design adds a power button that can control a TV, in addition to a volume rocker switch on the side, hopefully allowing users to spend more time navigating a single remote rather than juggling several. The prediction is that it'll require an HDMI-CEC compatible set to actually work, rather than using infrared. It's believed to come with the 4K HDR Streaming Stick+, at least, along with more expensive models from the company.

We can apparently expect the new models later in the fall, though these aren't the only whispers of new Roku hardware we've heard of late. Reports earlier in the month suggested the company is ramping up its speech recognition, far-field microphone, and other audio technologies, in preparation for what's said to be a smart speaker. That could rival Amazon's Echo and Google's Home, in addition to the Apple HomePod which will go on sale later in the year.
At this stage, it's unclear whether such a device – if it is, indeed, in the pipeline – will be a full standalone smart assistant with capabilities taking on Alexa, Siri, and the Google Assistant, or more of an alternative interface to traditional remotes. Currently, Roku models bundled with the company's microphone-enabled remote control can use voice to search across multiple streaming services by title, director, or actor. However, there's no true assistant support, or indeed integration with smart home technology.