Roku smart speaker plans tipped: Should Alexa be worried?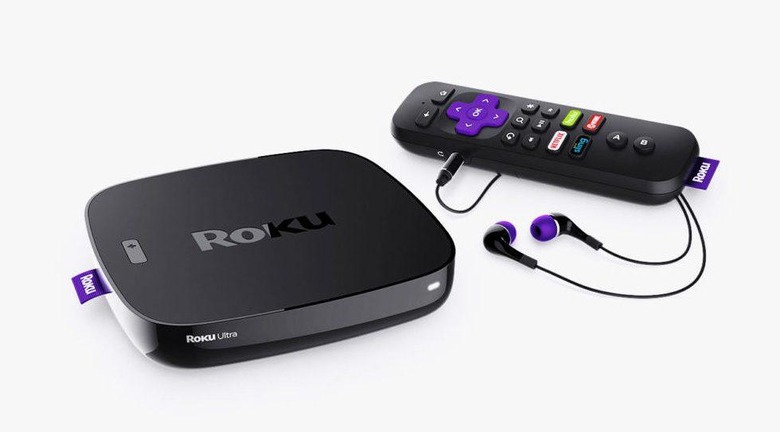 You're nobody in tech if you don't have a smart speaker, and it seems Roku may be planning to enter the fray with a home companion of its own. The company is best known for its streaming media sticks and set-top boxes, easy ways to add services like Netflix, Amazon, and Showtime straight to your dumb TV. Now, though, it's looking like Roku wants to take on Amazon Alexa, Google Home, and the upcoming Apple HomePod.
That's the conclusion Variety has come to, anyway, based on various new job openings Roku has been advertising. The set-top box firm has been looking to fill a number of roles, including "Sr. Software Engineer, New Products, Audio (Expert)", "Sr. Interaction Designer, Voice", and "Voice User Interface Designer" for its Las Gatos, CA facility.
Whoever takes on those new jobs will join some existing expertise in voice interfaces and speech control already at the company. Current senior software engineer Jim Cortez was co-founder and VP of engineering at Ivee, which offered voice-controlled devices like the Ivee Sleek back in 2013, much akin to what Amazon's Echo went on to popularize. Roku director of engineering Hari Ramakrishnan counts "far field voice and audio engineering" at the company as part of his role, according to his LinkedIn profile, describing technologies often involved in the long-range microphone systems connected speakers like Echo rely upon to hear instructions from across the room while at the same time ignoring background hubbub.
Roku isn't a complete stranger to voice interfaces. Some of the company's latest set-top boxes include a remote control with an integrated microphone, allowing for basic navigation across various services including searching by title, actor, or director. However, where Amazon's Fire TV voice remote also supports asking the company's Alexa assistant questions, currently Roku has no such counterpart.
Assuming the company is, indeed, working on a smart assistant, the big question is what software it will run. On the one hand, Roku could choose to go it alone, developing its own platform just as it has created its own software for its streaming devices and the embedded version it has partnered with a number of TV makers to include. That would be no small task – as Samsung discovered with the patchy roll-out of Bixby earlier this year – though would give Roku complete control over what the system could do.
Easier, though lacking that independence, would be to embed one of the existing assistant platforms. Both Google and Amazon make their respective systems available to third-party developers and device-makers, for instance. However, the similarities of Roku's product line and the set-top box products of those rivals might make such a deal less palatable for the company.
Those appearances matter, too, with Roku's big $100m IPO coming up later in the year. Highlighting any dependence on a third-party service isn't going to go down well with would-be investors, after all. Variety's prediction is that Roku could be looking to flesh out the TVs its partners sell with a separate smart speaker controller, pitched as an add-on that wouldn't increase the bottom line of the TV but which would add more fulsome voice control and thus satisfy all involved.