Apple TV 4K revealed: release date, features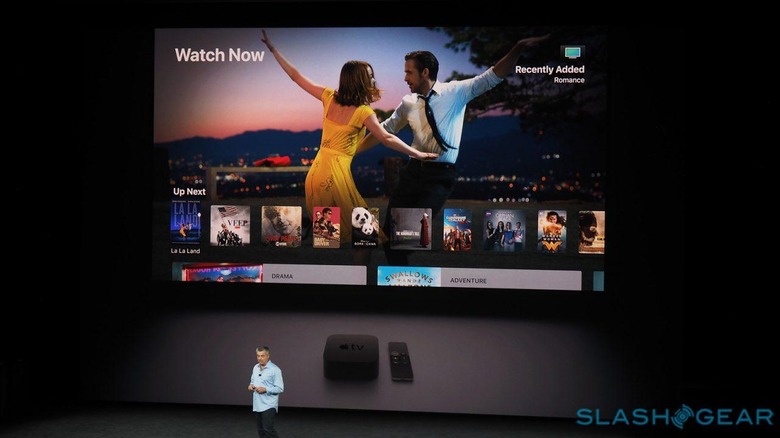 At its event this afternoon, Apple has just taken the wraps off its new Apple TV, a model that sports many of the features we've heard rumored in past weeks. Chief among them all is 4K support, making the set-top-box more competitive with some of the biggest competing products from Roku and others. That's just a taste of what the Apple TV 4K update brings, though.
Apple TV 4K is the latest and greatest evolution of Apple's media device, and it brings with it High Dynamic Range (HDR), putting to rest the rumors spurred by the listing of 4K HDR movies in iTunes. The box supports both Dolby Vision and HDR 10; with this, viewers get to enjoy content that has a greater dynamic range that ordinary television and movies.
The user interface has been remade in 4K, ensuring it is sharp and crisp for TVs with support for Ultra HD. As previously rumored, Apple confirms that it has been working with movie studios to bring big movie releases to the iTunes store in 4K and/or HDR; anyone who has previously bought one of these movies in non-4K will get an automatic, free upgrade to the better quality.
The media box is also getting live sports and news, another previously rumored feature, making it easy to watch sports and news from Apple's platform. What about hardware? Apple TV 4K runs on the A10X Fusion, the same hardware found in the iPad Pro; CPU performance is twice as fast as the existing Apple TV, and graphics are more than four times faster, says Apple.
When can you get this excellent update to an already excellent product? Apple says it will be available to order on September 15 with shipping a week later.