Rocket League's AquaDome DLC Launches Today With Two New Cars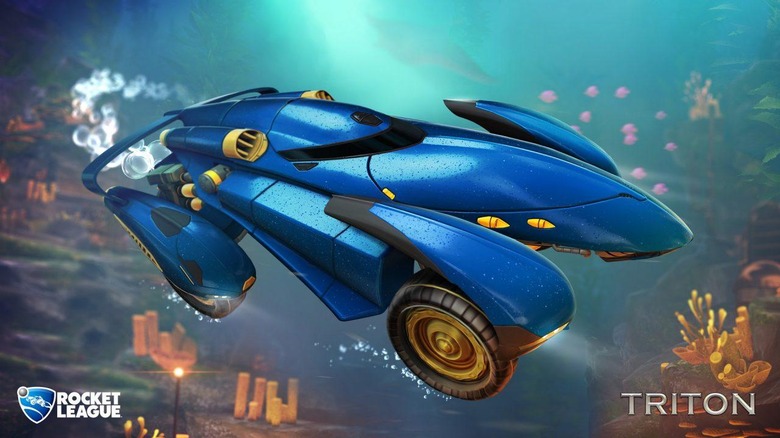 Hot on the heels of Rocket League's new Rumble game mode, which launched last month, the game is getting a brand new arena today. While free arenas aren't anything new to Rocket League players, this one takes offers up an entirely new setting, taking the action under the sea.
As you can see in the trailer below, AquaDome tosses a new underwater arena into the mix, adding it to the competitive and casual playlists along with exhibition and private matches. Players can also expect to find some underwater-themed cosmetic items for their cars, and a total of seven achievements and trophies to chase. Two existing vehicles are getting visual updates in AquaDome, with developer Psyonix giving the Roadhog and the Hotshot a new look.
You'll also be able to purchase two new cars, the Triton and the Proteus. Like all of the other DLC cars Psyonix has launched for Rocket League, these bad boys will run you $1.99 each. If you're more of a crate person, you'll be pleased to know that Psyonix has added Champion Series III crates to the game, and opening one could net you the Breakout Type-S, a new import battle car. The update goes live today across Xbox One, PlayStation 4, and PC.
Psyonix recently said that it's ready to flip the switch for cross-platform multiplayer between Xbox One and PS4. Though console players can currently play with those on PC, cross-platform multiplayer between consoles doesn't seem like it's going to happen. Microsoft has said it's ready to allow multiplayer with PS4, so the ball is in Sony's court.