RIM unveils new BlackBerry Curve smartphones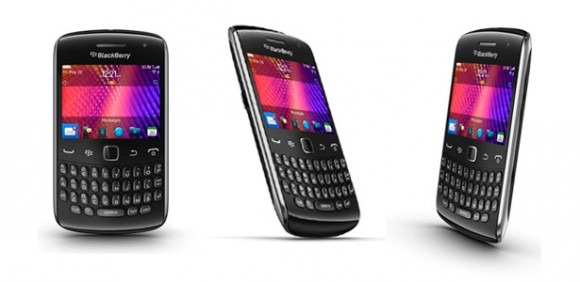 RIM announced today three new models for its BlackBerry Curve smartphone series that will run the BlackBerry 7 OS—the BlackBerry Curve 9350, 9360, and 9370. Designed for the mid-tier market, these new handsets are affordable, easy-to-use, full-featured, and socially-connected. They will be excellent for customers upgrading from a feature phone or a previous generation BlackBerry Curve.
The three models boast a sleek new look but retain the traditional BlackBerry Curve form factor with a 2.44-inch 480x360 display, a backlit QWERTY keyboard and optical trackpad. They each have a 5-megapixel camera with LED flash and video recording. They also support WiFi, GPS, and microSD for storage expandable with a memory card up to 32GB.
All three handsets run on an 800MHz processor and look identical on the outside. The main difference between the three models is the connectivity and storage options. The Curve 9350 is CDMA while the 9360 is EDGE/HSDPA, but both have 512MB of RAM and 512MB of storage. The Curve 9370 has CDMA/EVDO and EDGE with 512MB RAM and 1GB of storage.
The devices are expected to launch in Canada this month and worldwide in September. RIM recently launched three other BlackBerry 7 OS smartphones, including the BlackBerry Bold 9930, the Blackberry Torch 9850/9860, and the BlackBerry Torch 9810.
[via RIM]