RIM touchscreen Bold with QWERTY and US HSDPA Storm brewing?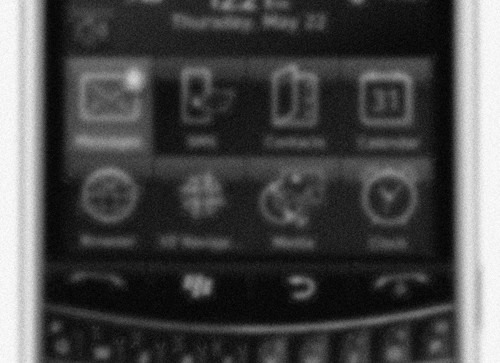 Remember those BlackBerry rumors that almost threatened to overshadow the Storm's launch?  The Boy Genius has some more fuel for the fire with word that RIM are currently cooking up two hot devices; the first, and perhaps least surprising, would be a new US-spec HSDPA Storm to be announced at the WES2009 show in May next year.  As for the second, it's something that could certainly cause Palm to, well, thrown up their palms in horror: a QWERTY phone with touchscreen.
The handset is said to resemble the BlackBerry Bold, at least in terms of specifications, and be similar to the Curve 8900 in size.  However the display has gone finger-friendly, in the shape of a touchscreen of unspecified nature – it could well be a capacitive panel similar to that on the Storm – which ticks a whole lot of boxes for the BlackBerry-faithful.
No word of a release date for the QWERTY/touchscreen handset, but BGR seems to suggest it's sooner rather than later.  Certainly it would fit well in the current line-up, giving RIM the opportunity to sate those would-be upgraders who like touch-sensitivity but are too firmly wedded to their keyboards to consider the Storm.