RIM countdown begins: BlackBerry OS 6 and Torch 9800 approach!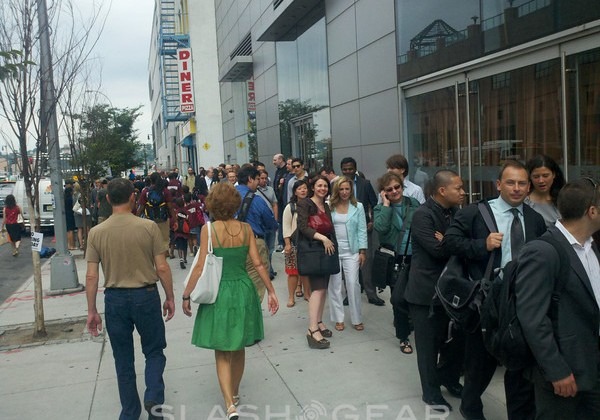 SlashGear is in New York this morning for RIM's BlackBerry event, and if you ever doubted how much we love you then hopefully our presence in this roughly 200-strong queue of people waiting to get in is evidence enough.  Top of the agenda today is likely to be BlackBerry OS 6, but we're also expecting the BlackBerry Torch 9800 to make its debut, a touchscreen slider with a full QWERTY keyboard.

miBlackBerry spotted a Google AdWords listing for the BlackBerry Torch 9800, seemingly confirming the smartphone's name.  Meanwhile the handset itself was spotted clearing the FCC and there's talk of AT&T stores already getting demo units.
The event kicks off at 11am Eastern – that's roughly ten minutes off at time of writing – so stick with us for all the news as it gets official.