AT&T sealed "Hero Fixture Launch Kit" prompts BlackBerry speculation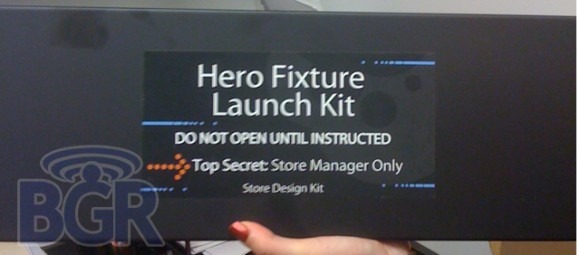 We all love a good mystery, and a big black box with a combination lock on it certainly qualifies.  AT&T has apparently been sending such boxes out to their retail stores, complete with the label that they're "Hero Fixture Launch Kits" and to be opened when instructed by the store manager only.
Just to make sure neither of those qualifiers are bypassed, there's a three-digit keypad lock and the whole box is made out of metal.  BGR's source reckons the contents are "something brand new that has never been released before" which has led to speculation about the upcoming BlackBerry smartphones and the event which SlashGear will be covering today.
So, a BlackBerry 9800 perhaps – complete with touchscreen and slide-out QWERTY keyboard – since the speculated BlackTab tablet isn't expected to reach shelves until midway through Q4 2010.  Of course there's nothing to say that a RIM device is in there at all, but AT&T's "hero" delivery seems to have been planned with a leak to the press in mind, and that would tie in nicely with today's launch.