Retina MacBook and Air units get first software update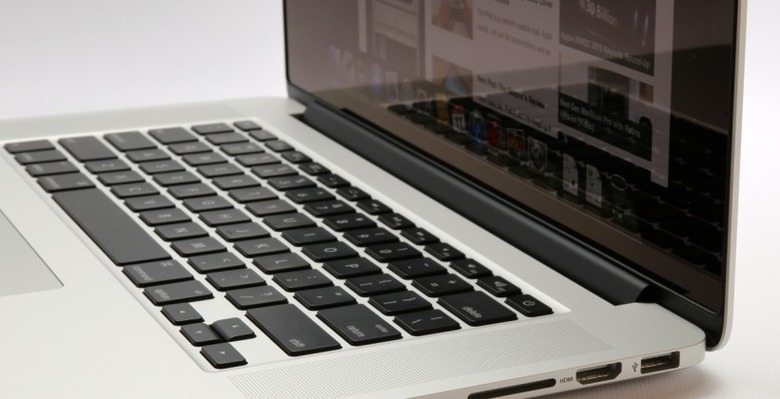 Apple has released a software update for 2012 MacBook Pros and MacBook Airs that fixes some issues with increased CPU power usage. Of course, we're still not entirely clear what is causing the CPU to use more power than it should in some cases (and Apple apparently isn't interested elaborating), but whatever the issue was, it's been fixed. The software update also "improves compatibility with some USB devices" in addition to fixing the CPU power problems.
So, Apple's "MacBook Air and MacBook Pro Update 1.0" is a relatively small one, but necessary for those who were seeing increased power usage when they shouldn't have been. Apple notes that the update is only intended for "Mac notebooks introduced since June 2012" so if you've had your MacBook for longer than a month or so, there's no need for you to download this update.
AppleInsider points out that users on Apple's support forums have been claiming that the CPU power issues have been stemming from port failures, while others have been reporting issues with getting their MacBook to recognize some external hard drives as compatible devices. Regardless of the source of the problems, here's hoping that this software update fixes those issues for good.
Be sure to check out our reviews for the 2012 MacBook Air and Retina MacBook Pro!