Recon Jet gets Myo control as gesture band hits up HUDs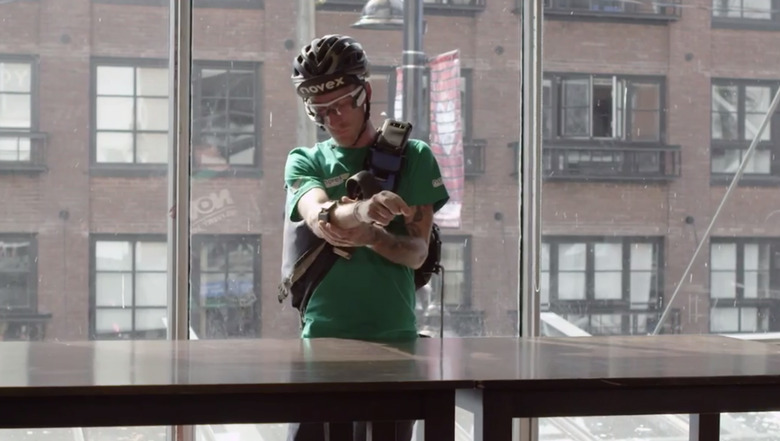 Recon's Jet HUD is stretching its usefulness, linking up with the motion-sensing Myo armband for a more natural method of control that doesn't rely on voice. The integration uses Myo's gesture and motion tracking to quickly navigate the Jet's UI, with a range of speedy movements that can be done without falling off your bike.
For instance, while you're out riding, a swift arm movement can be used to dismiss an on-screen notification shown in the Jet's tiny eyepiece. Usually, that sort of action would require diddling the optical trackpad built into the right arm of the headset.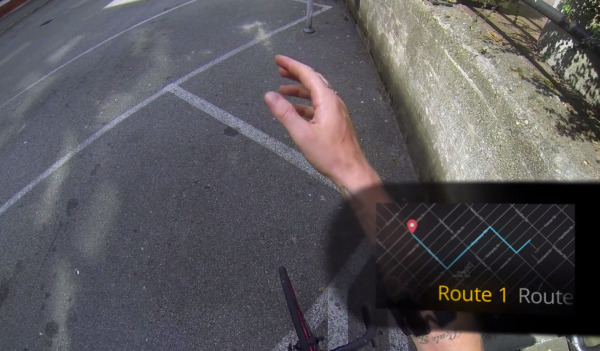 However, Recon has more in mind for Myo integration than simply helping cyclists keep their grip on the handlebars.
In fact, the company envisages motion tracking as being useful for all manner of people, effectively anybody who needs access to data but isn't always at a desk when they're interacting with it. That could include stock-pickers in warehouses, personal assistants needing to monitor and control calendars and notifications, or anybody who might normally be glued to their smartphone screen.
Another concept Recon cooked up recently along with Motorola Solutions was the "Connected Police Officer", an idea to equip law enforcement with wearable displays and other equipment so that they could both quickly summon support as well as document their work.
"Connected Police Officer" concept:
Myo's support for HUDs also includes Google Glass and Epson's Moverio. The band itself is still up for preorder, priced at $149 and expected to ship this fall.
MORE Motorola Solutions