Recon Instruments Snow2 wearable takes Android to the slopes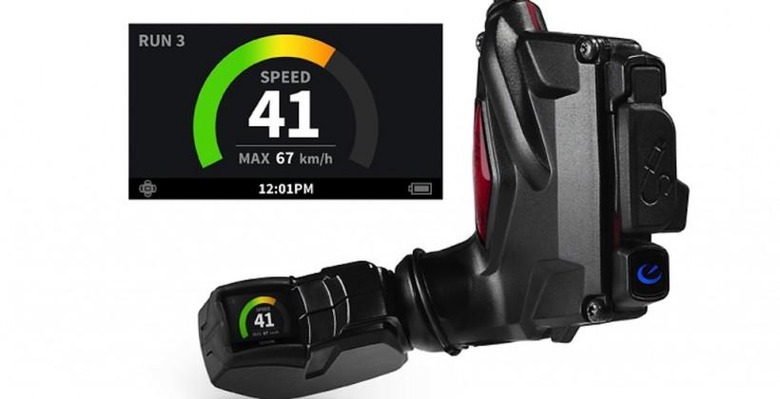 Google Glass may still only be in pre-consumer phase, but Recon Instruments has found time to launch the fourth generation of its own head-up display system, the Snow2 sports wearable. Fitting into existing goggles from brands like Oakley, Scott, and Alpina, the Recon Snow2 triples the performance of its predecessor thanks to a new 1GHz dualcore Cortex A9 processor, while battery life increases by more than a third. Borrowing the same display as the Jet, Snow2 delivers extreme-sports information like speed, jump airtime, and navigation.
Whereas Glass is intended for paired use with a nearby smartphone, the Snow2 is more self-sufficient. There's no cellular, but you do get WiFi b/g/n, Bluetooth 4.0, and onboard GPS, along with support for Apple's MFI ("Made For iPhone") Bluetooth standard. Sensors include a magnetometer, accelerometer, thermometer, barometer, altimeter, and a gyroscope.
The display itself runs at a mere 428 x 240 resolution, though that's probably enough for quick glances while you're hurtling down the slopes. Meanwhile, Snow2 is gathering up data like route, speed, vertical feet traveled, and even your heart-rate if you pair it up to a suitable wireless monitor.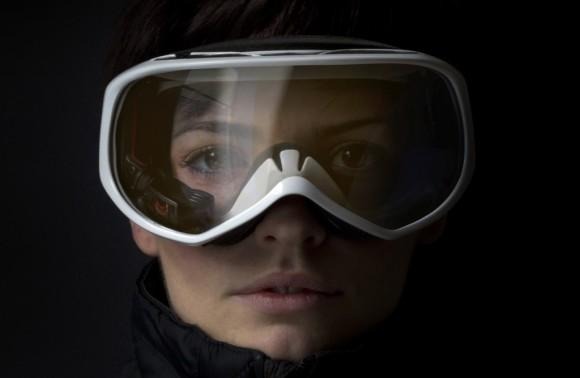 There's also support for wireless camera support, and pulling in phone calls, SMS, and even web content from an iOS or Android device; it'll also stream music. Control is via a Bluetooth LE remote with chunky, waterproof buttons, that straps around the arm of your jacket. Battery life is said to be around six hours on a full charge.
Recon has been pushing wearables for some time now, and recently received a big chunk of Intel Capital cash in order to better fund its development. The Snow2 is compatible with the same SDK that the Jet uses, so apps written for one will work on the other, and both are based on the same version of Android.
The Snow2 is available now, priced at $399, or $549 if you want it and the UVEX G.GL9 Recon Ready goggles.